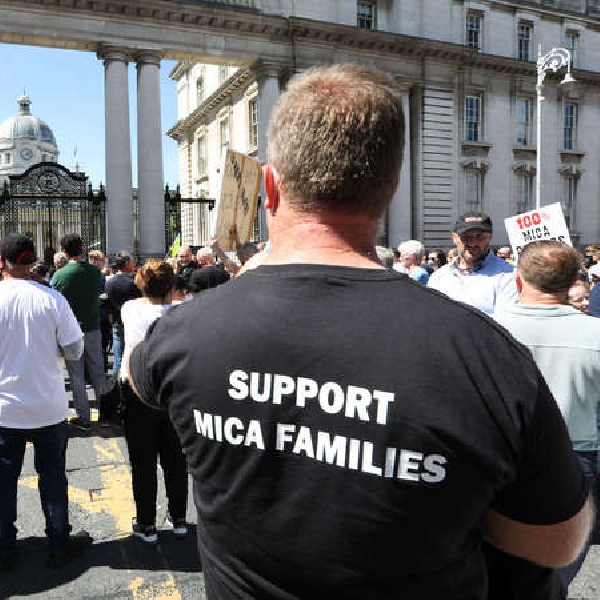 File image: Mica redress protest, Leinster House/RollingNews
Homeowners are have been campaigning for 100% redress.
Mica campaigners will hold the last of a month long protest outside Leinster House today in their bid to secure 100 percent redress.

Groups representing affected homeowners met with the Housing Minister last night to set out and discuss their demands.

They're expected to be presented with proposals on an updated redress scheme later today.

Eileen O'Doherty, who represents Donegal homeowners, says they're nervous at reports that officials are opposed to full mica redress:


A member of the Mica Working Group says she's confident 100 percent redress will be delivered to homeowners affected by the defective block scandal.
Anne Owens says homeowners are optimistic after a meeting with the Housing Minister last night
Taoiseach Micheál Martin has pledged a 'massive programme' of public spending to pay for the rebuilding and restoration of homes affected by mica damage, but officials remain opposed to a scheme that grants 100 per cent redress for every house affected https://t.co/YgyqN3KPV8

— The Irish Times (@IrishTimes) September 30, 2021