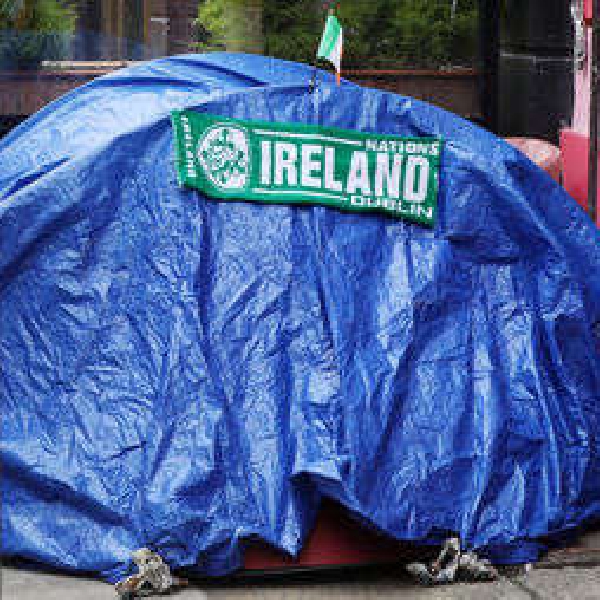 File image: Rolling News
The Regional Independent Group are expected to vote with the Government to lift the eviction ban
Independent TDs who support the government tonight by voting against Sinn Féin's motion to extend the eviction ban will be responsible for making more of their constituents homeless, according to Sinn Féin spokesperson on Agriculture Matt Carthy TD.

He said they are making this decision while knowing there is insufficient emergency accommodation in place.
Support for the Government from several of the Regional Independent Group TDs appears to be proving crucial in defeating a Sinn Féin motion on extending it beyond March 31st.
The Regional Independents consist of Cathal Berry, Sean Canney, Noel Grealish, Michael Lowry, Verona Murphy, Denis Naughten and Matt Shanahan.
However following a meeting with the Housing Minister this afternoon, Wexford TD Verona Murphy has decided she will vote against the Governement to extend the eviction ban.
Speaking to Kfm on Wednesday morning, Kildare South TD Cathal Berry said he was content with the measures that Government had committed to on Tuesday, like more social housing and tax changes for landlords have been well received.

Deputy Carthy commented: "A number of Independent TDs have indicated that they will support the government in tonight's vote on the eviction ban.

"Those Deputies will share responsibility with government for making their own constituents homeless, while knowing that there is insufficient emergency accommodation in place for those families affected.

"Those TDs therefore must set out why they are supporting government policy which will make more renters homeless through no fault of their own.
"They will certainly be held accountable by their constituents," insisted.

"Many of these so-called Independent TDs were elected to challenge government policy. It would now appear they are perfectly content to back a government that's housing policy has failed on every metric that counts.

"Instead of standing on the side of those of us want to deliver more homes for ordinary workers and families, they are endorsing a failed government," he added.