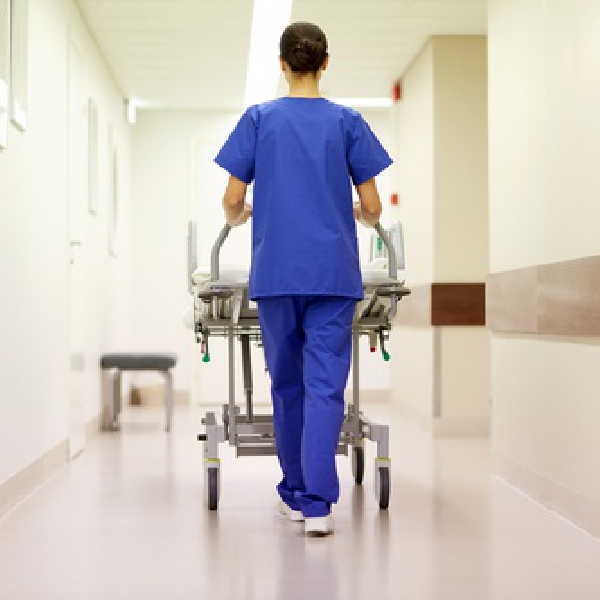 Stock image: Shutterstock
Irish hospitals "won't cope this winter" without the help of private hospitals
Irish hospitals "won't cope this winter" amid a so-called "twindemic" of COVID-19 and flu, the General Secretary of the Irish Nurses and Midwives Organisation has warned.
Nurses are calling for the State to sign deals with private hospitals now, to avoid the health system becoming over-run this winter.
It wants an agreement reached with private hospital groups as soon as possible, to deal with significant staff shortages in hospitals.
Every winter sees demand for healthcare shoot up as people catch flu. However, the HSE is concerned that a combination of Flu and Covid could put thousands of people in hospital.
"We're anticipating that our hospitals , that are already overcrowded, will not cope this winter," said Phil Ní Sheaghdha, General Secretary of The Irish Nurses and Midwives Organisation.
"That's why we've asked for an early agreement with private hospitals so that we can make sure that acute services are not overwhelmed to the point that if you're a patient waiting for a procedure today that you're getting a phone call to say, 'Sorry, we don't have a bed and we're cancelling your procedure.'
The INMO believe that can be managed better and that the private hospitals in this country must be asked to be part of the overall health service this winter.
This would ensure that elective admissions are not cancelled.
Naas resident and INMO General Secretary Phil Ní Sheaghdha says private hospitals must be on standby to help: