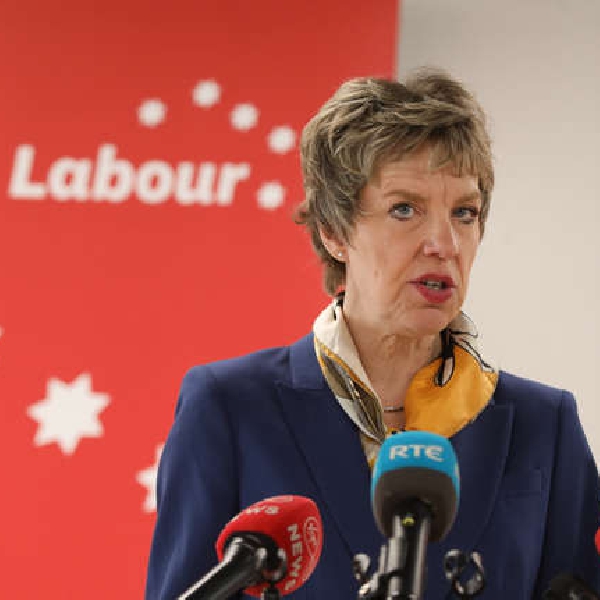 File image: Rolling News
Labour says the most recent increase of 30 cent to the minimum wage in January was inadequate.
The Dáil today debated a plan that would increase the minimum wage by around 25% by 2025.

It's currently €10.50 per hour - compared to the 'living wage' of €12.90.

Under Labour's bill, the minimum wage would match the living wage within three years.
Labour Leader Ivana Bacik addressed the Dáil on Wednesday: "The key difference between the current minimum wage of €10.50 per hour and what we are proposing is that a living wage is a mechanism to take into account the cost of living.
"It is a better way to ensure that people's incomes are sustained and supported through periods of rising inflation and rising prices.
"When the minimum wage was first introduced over 20 years ago it was set at two-thirds of median average income.
"Had it been maintained at that rate, it would now be approximately €12.90 per hour or equivalent to the 2021 living wage rate," she added.
However, many TDs expressed concern that an increase in wages would put extra pressure on small businesses.

Limerick Independent TD Richard O'Donoghue says this would be a blow that many companies wouldn't survive.
Paying tribute to the work of @irishcongress @ivanabacik outlines the other measures Labour believes the govt should introduce alongside our #LivingWage Bill

👩‍🍼Public Childcare
🚊Free public transport
🏥Free GP services for under 18's
🏡3year rent freeze #IrelandNeedsAPayRise pic.twitter.com/VTL67FSvXl

— The Labour Party (@labour) May 11, 2022