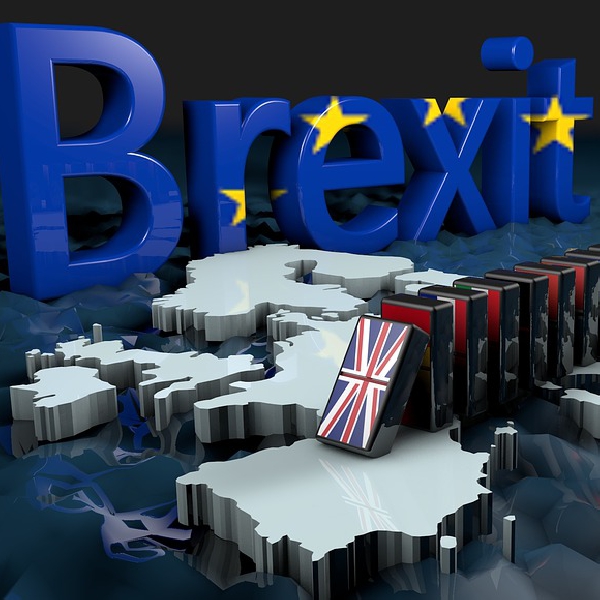 Stock image: Pixabay
The European Commission has ruled out renegotiating the deal.
Britain and the EU will hold talks on the Northern Ireland Protocol in September, according to an Irish MEP.

It's after the UK yesterday called for significant changes to the agreement - saying it's causing major problems for trade.
We are ready to continue to seek creative solutions, within the Protocol on IE/NI, in the interest of all communities in Northern Ireland. However, we will not agree to its renegotiation.

My statement following today's announcement by @DavidGHFrost 👉 https://t.co/QIRPmjrsY5 pic.twitter.com/Ly8nau2LW5

— Maroš Šefčovič🇪🇺 (@MarosSefcovic) July 21, 2021
But the European Commission immediately ruled out renegotiating the deal.

Fine Gael MEP Frances Fitzgerald believes both sides will hold talks after the summer break.
Brexit: EU 'will not renegotiate' Northern Ireland protocol as UK demands changes https://t.co/kIlcwo5Bvl

— The Irish Times (@IrishTimes) July 21, 2021
While another Irish MEP says there's been a catalogue of bad faith from the UK side on the Northern Ireland protocol.

Fianna Fail MEP, Barry Andrews

Speaking on Thursday afternoon, EU Commission President Ursula von der Leyen insists the Brexit protocol on Northern Ireland will not be renegotiated.

She made the comments after speaking to the British Prime Minister Boris Johnson today.
PM @BorisJohnson called to present the UK Command paper on the Irish/Northern Irish Protocol.

The EU will continue to be creative and flexible within the Protocol framework. But we will not renegotiate.

We must jointly ensure stability and predictability in Northern Ireland.

— Ursula von der Leyen (@vonderleyen) July 22, 2021
They discussed the British Command paper on the protocol, which is aimed at dealing with difficulties in the trade of goods between Britain and the North.

Ms von der Leyen says the EU will continue to be creative and flexible within the Protocol framework.