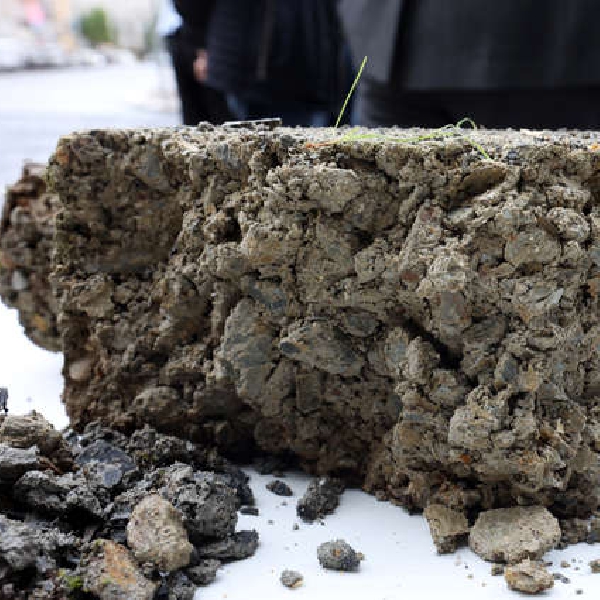 File image: Rolling News
It's estimated 7,000 homes are impacted, mostly in Donegal.
Hundreds of homeowners who are impacted by Mica defective blocks are to initiate High Court proceedings.

They're suing the company that made the blocks, Donegal County Council and a state body, the National Standards Authority.
It's thought there could be thousands of more homes impacted by mica defective blocks throughout the country.

It's estimated 7,000 homes are impacted, mostly in Donegal.

The rough cost of the mica redress scheme announced by the Government this week is 2.7 billion, and it has been extended to homeowners in Clare and Limerick.
High Court proceedings have now been initiated: "This seems to be the only route, the legal route is the only route," said one homeowner.

"A lot of people feel its the last option, people need to move on. We can't be dealing with this for the next ten years," said another.

Mica-affected homeowners are going down the legal route because the feel like they've no other option.

Dave Coleman, Principal of Coleman Legal commented: "This case is being brought by the families that have suffered under what's commonly called the Mica Scandal.

"Well what the homeowners are doing is they're seeking to recover the difference between whatever the grant is and whatever their losses are as a result of this problem - from the defendants in the case," he said

The case is being funded by Defective Blocks Ireland, which has been set up by two Donegal businessmen.

To date, 500 homeowners have signed up to this case as plaintiffs and many more are set to follow suit.

In the mean time many homeowners are looking for somewhere else to live, as their homes have been listed for demolition.

One homeowner said, "not only are you losing your home on a temporary basis while you get it remediated, we have to get another place somewhere, and that's problematic because there's nowhere else to go."

Another is worried she will be "putting up tents," for her family.