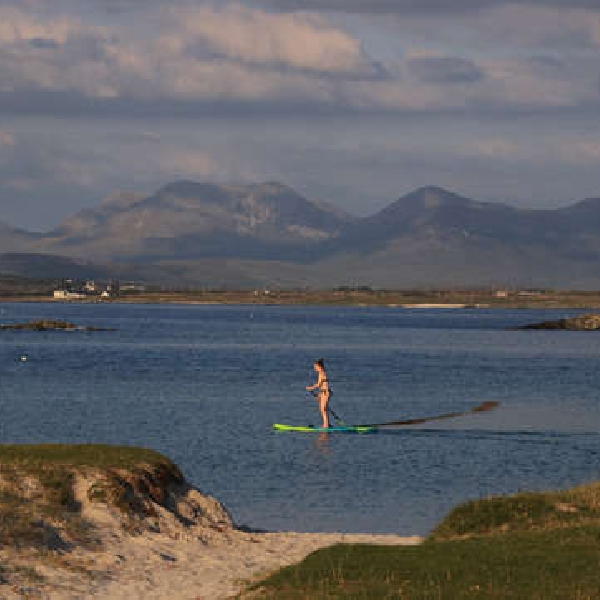 This year, 97% of them met or exceeded the minimum standards,
The majority of officially designated swimming sites in Ireland have excellent or good quality, according to the latest Bathing Water Quality Report from the Environmental Protection Agency (EPA).
It found that 144 out of 148 bathing waters met or exceeded the minimum required standard, with 117 of them classified as excellent or good.
The EPA said the ongoing improvement shows good management of bathing waters can give a high level of health protection for swimmers and other water users.
Three out of the 148 were deemed poor this year and so will have a swimming restriction for the 2023 season.
These were Front Strand Beach at Balbriggan in Dublin, Lady's Bay at Buncrana in Co Donegal, and Trá na mBan, at An Spidéal in Co Galway.
The official bathing season in Ireland starts on 1 June and runs until 15 September.
In advance of that, the EPA has reassured swimmers that in the vast majority of cases the water quality is safe.
148 bathing sites officially designated by local authorities are monitored on an ongoing basis.
This year, 97% of them met or exceeded the minimum standards, including the 79% that were deemed excellent.
Two locations - the Brook Beach at Portrane, in Fingal North, Co Dublin, and Trá na bhForbacha in Galway - have shown significant improvement, up from poor to excellent in a very short number of years.