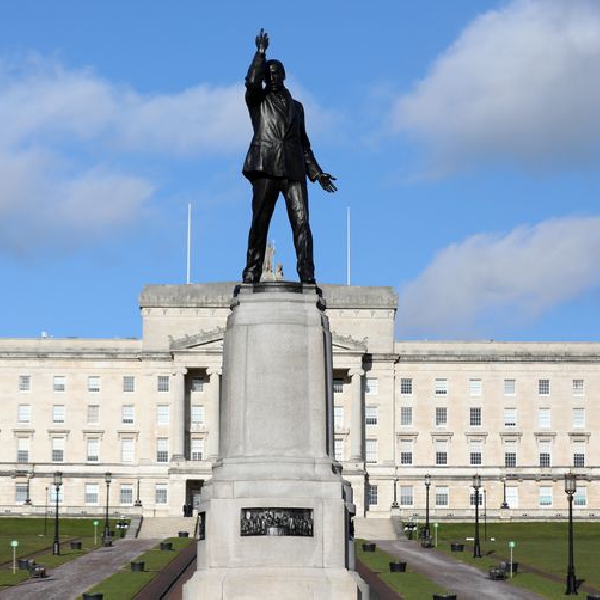 File image: Stormont Assembly Building/RollingNews
All five main parties oppose the move along with victims groups
The Northern Ireland assembly is being recalled from the summer recess today to discuss the British Government's plans to introduced a statute of limitations that would end all prosecutions related to the Troubles before 1998.

More than 30 MLAs have signed the recall petition

Suzanne Byrne reports:
"Though the plan had been mooted earlier this year, last week's formal presentation to parliament sparked fresh outrage at what is widely seen as a de facto amnesty

It's thought to arise from pressure on Boris Johnson from Tory backbenchers to deal with British army veterans facing prosecution, but the official reason is the pasage of time would make convictions unlikely.

MLAs are expected today to debate a motion calling for victims and survivors to have a "full, material and central role and input into the content and design of structures to address the legacy of the past".

All five main parties oppose the move along with victims groups

Foreign Affairs minister Simon Coveney warned the UK government that to adopt such an approach would be "politically and legally unsustainable and would undoubtedly be tested in the courts

DUP leader Jeffrey Donaldson said a process had to be agreed which would allow victims to pursue justice."
⬇️The Stormont Assembly returns from its summer recess tomorrow to discuss the Troubles amnesty pic.twitter.com/NYpacaTwOf

— Eoghan Murphy (@eoghanymurphy) July 19, 2021
The son of protestant man Raymond McCord was beaten to death by the UVF in 1997.

Certain members of the loyalist gang that carried out the murder were subsequently found to be RUC informers but escaped prosecution.

Raymond McCord says the proposals to end all investigations in to pre-1998 killings during the Troubles are motivated by a British Government desire to clear itself of illegal actions

British government proposals to end prosecutions for troubles related crimes have been strongly criticised by MLAs in the North.

The Northern Assembly was recalled in order for politicians in Northern Ireland to demonstrate their opposition to the plans announced last week.

Deputy First Minister , Sinn Fein's Michelle O'Neill, labelled the amnesty proposals 'cynical':
Leader of the Ulster Unionist Party, Doug Beattie added his voice to the criticism of the British Government's plans.

He also questioned the Irish government's approach to legacy issues
: