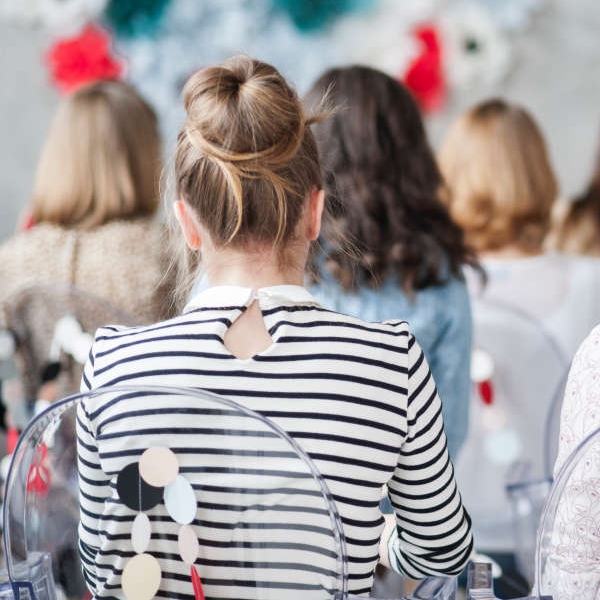 Stock image: Pexels
It's understood that the demand for reform in sex education is student-led.
Pornography, consent and gender stereotyping will soon become part of the Junior Cycle curriculum.

It follows a review conducted by the Department of Education which found it was 'heavily concerned' with aspects of Ireland's relationships and sexuality programme.
A new Junior Cert curriculum will see lessons about pornography given in the classroom for the first time in Ireland, following a major review of Relationships and Sexuality Education.
A revamp for the teaching of young teenagers, to be published today, could prove controversial among some parents.
The draft curriculum will tackle pornography, with reference to the online world and social media, and the sharing of sexual images.
It will also then further deal with consent and matters such as gender stereotyping.
It's understood that the demand for addressing such issues is student-led, and has now found official agreement.
The Department of Education has also concluded that the existing approach to such education in schools was "heavily concerned with the risks and dangers associated with relationships and sexuality, and did not allow for sufficient discussion of the positive, healthy and enjoyable aspects".
The updated SPHE and RSE draft programme is due to be published by the Department of Education later today.
Dublin Rape Crisis Centre has welcomed the opening of a consultation by the National Council for Curriculum and Assessment (NCCA) on an updated Social, Personal and Health Education (SPHE) curriculum for the Junior Cycle as a much-needed reform in the education of young people in Ireland.
DRCC CEO Noeline Blackwell said the draft curriculum was a significant step forward in resourcing this group of young people in the context of their overall wellbeing and health.
"It is a reality that children and young people are online, they are encountering a wide range of information, including mis-information. Their digital access means that they can find and are often targeted for pornography and abuse of intimate images.
"It is also a reality that this is not being addressed widely in schools. If children and young people are not given the tools and the language to deal with these issues, they will not be able to navigate them appropriately and may be harmed or cause harm.
"We need to resource them to develop skills to manage themselves and their interactions with others in a safe, healthy way," she insisted
"A fuller understanding of consent, based on open communication, equality and consideration for others, will build empathy in young people and contribute to healthier relationships.
"Children have a right to education and that includes education on emotional development. This consultation will lead, we hope, to a strengthening of education on this important area which has to date been inadequate," she added.
CEO Noeline Blackwell, Dublin Rape Crisis Centre, spoke with Ciara Noble on Monday's Kildare Focus, listen back to the full interview here: