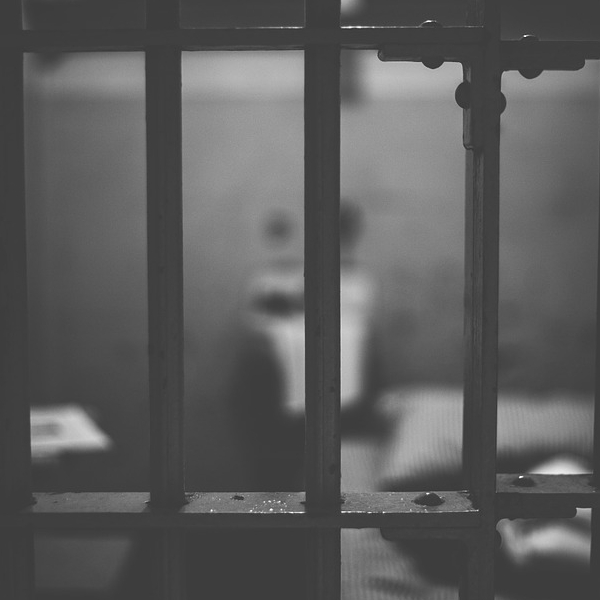 Stock image: Pixabay
The number inmates has increased in the last year.
Prison officers say there could be an outbreak of violence, or a murder, due to overcrowding in jails.

The number of inmates behind bars has increased by over 200 over the past year - and now stands at 4,001.

The Prison Officers Association will raise the issue at their annual conference in Sligo today.
John Clinton, General Secretary, commented: "As we speak there are close to 40 prisoners on the floor in Cloverhill Prison, approximately 10% of the total.
"The Midlands Prison has 36 cells for sex offenders and this section is now housing 58 prisoners. And coupled with this we have overcrowding issues emerging at both Dóchas and Cork prisons"
"We know from past experience what happens in an overcrowded prison environment. Violence increases as there is competition for resources and this creates massive issues and risk for individual prison officers.
"Prisoners and prison staff are more at risk, especially in regard to intimidation and violence in an overcrowded prison. In this type environment the bully thrives and the weaker prisoners become much more vulnerable"
"It is imperative that the Minister and the Prison Service address this matter as a matter of urgency. We need 200 additional cell spaces, at a minimum, to address this overcrowding issue and we need the additional personnel and services to secure this additional space.
"As covid eases all of our courts are returning to full output and this in itself is adding to the increase in numbers. We also have an increasing population in this country, so this overcrowding problem is not going to go away.
"This problem must be addressed or we will inevitably see either staff or prisoners or both seriously injured while under our care, and this is not acceptable," he added.

General secretary John Clinton says it can't simply be blamed on more court activity after the Covid pandemic: