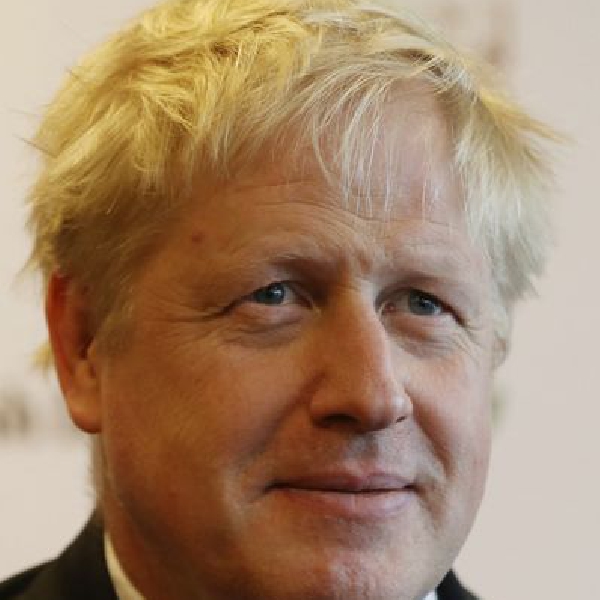 File image: Boris Johnson/RollingNews
COVID-19 and the broader British-Irish relationship are expected to be big talking points
Taoiseach Micheál Martin travels to the UK today for a bilateral meeting with Prime Minister Boris Johnson.

Tensions in Northern Ireland will be high on the agenda as the two leaders meet.

Our Political Correspondent Seán Defoe reports:


"The meeting between Taoiseach Micheál Martin and British Prime Minister Boris Johnson was arranged some time ago but couldn't come at a more relevant moment.

COVID-19 and the broader British-Irish relationship are expected to be big talking points when the leaders meet for lunch at the Prime Minister's country residence.

But tensions in Northern Ireland look set to be top of the agenda.

As recently as Wednesday Micheál Martin criticised plans from Prime Minister Johnson to exempt British soldiers accused of crimes in Northern Ireland from prosecution.

It's also expected they'll discuss the findings of the Ballymurphy inquest, which found the ten people killed in an army operation in 1971 were entirely innocent.

Broader tensions in Northern Ireland over the Brexit protocol and the violence that flashed across the country earlier this year is also expected to be discussed by the leaders.

It comes on the same day the DUP will elect a new party leader, a contest that could shape the future direction of unionism in the North.

Sir Jeffrey Donaldson is seen as the more moderate choice with Agriculture Minister Edwin Poots is viewed as the more hard line, Paisleyite option in the race to replace Arlene Foster."
Irish Examiner view: Focus on issues not personality https://t.co/nRDNbjgdlP

— Irish Examiner (@irishexaminer) May 14, 2021