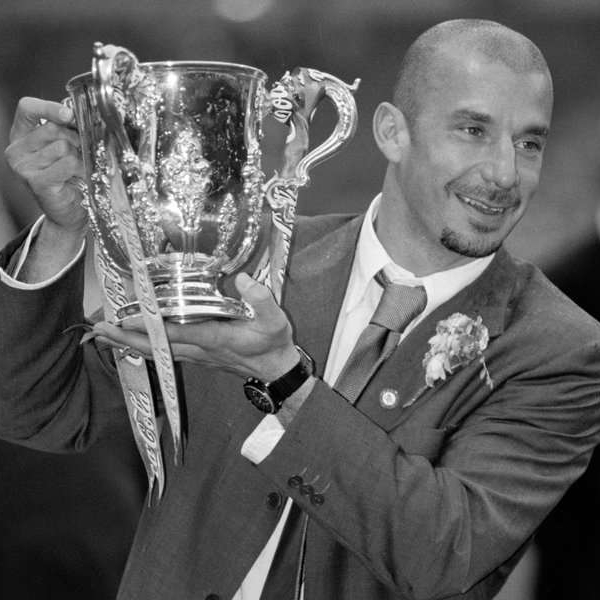 Image: @ChelseaFC/Twitter
It follows a battle with cancer.
The former Italian striker Gianluca Vialli has died at the age of 58.

He had been battling pancreatic cancer.

Vialli won league championships with Sampdoria and Juventus, captaining Juventus to the 1996 Champions League title.

He then moved to Chelsea and won the FA Cup in 1997 before becoming player manager with the London side.

They would win the FA Cup, the League Cup and the European Cup Winners Cup under his management.

Vialli, who played at the 1990 World Cup, scored 275 goals in 733 career appearances.