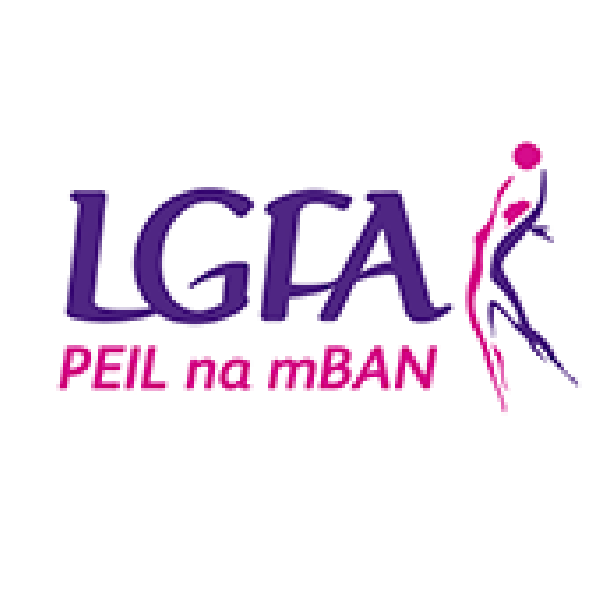 The Kildare ladies play Longford this evening
Darren Kendrick's Kildare LGFA Minor team for Wednesday evening's Leinster A championship Final against Longford.
The match throws in at 7.30pm in Coralstown Kinnegad GAA club.
1. Sophie Knightly (Leixlip)
2. Joy Duggan (Raheens)
3. Eimear Glancy captain (St Laurences)
4. Heidi Lyons (Two Mile House)
5. Julie Brannigan (Balyna)
6. Laura Dunlea (Raheens)
7. Hannah murphy (Suncroft)
8. Sarah McGovern (Raheens)
9. Mayah Doyle (Ballymore)
10.Edwina Birchall (Kilcullen)
11. Ellie Kendrick (Sarsfields)
12. Aoife Murnane (Maynooth)
13 Leah McGovern (Raheens)
14. Abi Whelan (Castlemitchell)
15.Niamh Farrelly (Kill)
Subs.
16.Lauren DeCourcy (Kilcullen)
17.Erin Brereton Foley (Castlemitchell)
18. Zara Hurley (Kilcullen)
19. Alannah Prizeman (Naas)
20. Meabh McDonagh (Maynooth)
21.Lara Prendergast (Suncroft)
22.Caoimhe Bagnall (Na Fianna)
23.Teigan McGonagle (Kilcock)
24.Aoife Mullahy (Clane)
25.Caoimhe Egan (Kilcullen)
26. Abaigh Cahill (Eadestown)
27. Niamh Kelly (Kill)
28. Holly McCann (Round Towers)
29. Saoirse Mahon (Rathangan)