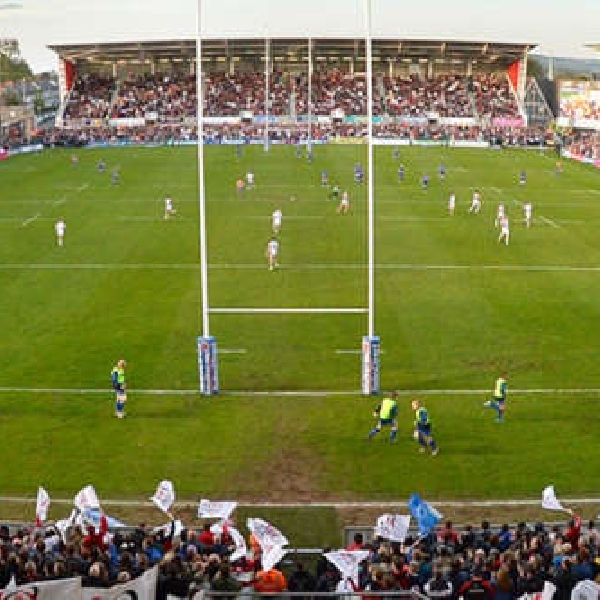 File image: Kingspan Stadium via @KingspanStadium/Twitter
Both provinces had St. Stephen's Day games called off
Ulster say that "some uncertainty remains" regarding their game with Leinster on Saturday.
Ulster Rugby has issued an update to supporters ahead of the United Rugby Championship meeting in Belfast saying,
"We continue to work closely at this time with the URC, and other relevant stakeholders, and would like to thank supporters for their understanding, and good wishes for those affected, at this challenging time.
An update on the status of the match will be issued as soon as possible, with ticket holders to be contacted directly."
📢 𝙎𝙪𝙥𝙥𝙤𝙧𝙩𝙚𝙧 𝙐𝙥𝙙𝙖𝙩𝙚 | 𝙐𝙡𝙨𝙩𝙚𝙧 𝙫 𝙇𝙚𝙞𝙣𝙨𝙩𝙚𝙧

We would like to update supporters that some uncertainty remains around the Ulster v Leinster match scheduled for this Saturday at Kingspan Stadium.

Read here for full details ⤵️#ULSvLEI

— Ulster Rugby (@UlsterRugby) December 29, 2021
Both Ulster & Leinster had their St Stephen's Day fixtures postponed due to Covid-19 issues.
Leinster acknowledged Ulster's update ont heir own Twitter feed saying, "#LeinsterRugby will continue to liaise with Ulster and @URCOfficial ahead of the game / an outcome and send our best wishes to everyone in Ulster affected by Covid-19."
.@UlsterRugby have issued an update to supporters ahead of this week's game in Belfast 👇 #LeinsterRugby will continue to liaise with Ulster and @URCOfficial ahead of the game / an outcome and send our best wishes to everyone in Ulster affected by Covid-19 #ULSvLEI #URC https://t.co/dATvOtOUs6

— Leinster Rugby (@leinsterrugby) December 29, 2021