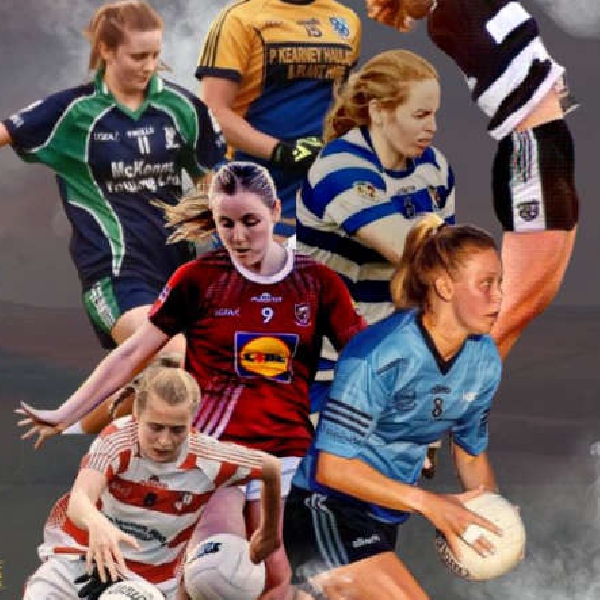 File image: via @KildareFan2022/Twitter
Graham Potter takes charge of Chelsea for the first time tonight.
Holders Eadestown and Sarsfields will contest the Kildare Ladies football senior final, following last night's results.
SENIOR semi finals
Sarsfields 2-17 Confey 2-12
Eadestown 5-16 Maynooth 1-05
The Senior final takes place on Friday September 23rd at 8pm in Manguard plus Hawkfield
INTERMEDIATE semi finals
Naas 4-13 Suncroft 0-08
Kilcullen 2-11 Balyna 1-10
Senior Relegation Leixlip 2-08 Kilcock 2-05
Intermediate Relegation Cappagh 3-14 Carbury 1-06
The Intermediate, Junior A,B & C championship finals, will take place on Saturday September 24th in Hawkfield
==
Ange Postecoglou has called on his Celtic players to be more clinical in the Champions League tonight.

The Scottish champions play Shakhtar Donetsk in Poland at 5.45

==
Graham Potter takes charge of Chelsea for the first time.

The former Brighton boss will be in the dugout for their game against Salzburg at 8pm.

Manchester City play Erling Haarland's former club Dortmund.

Rangers host Napoli.

==
Arsenal's Europa League match at home to PSV Eindhoven has been rescheduled for the 20th of October.

It was initially supposed to be played tomorrow evening - but there were insufficient resources to police the game following the death of Queen Elizabeth the second.

The other game features West Brom and Birmingham City.

==
A world heavyweight championship boxing bout between British pair Tyson Fury and Anthony Joshua is being pencilled in for Cardiff on December 3rd.

Fury is the current WBC champion.

================
Today's racing is in Sligo from 2pm.