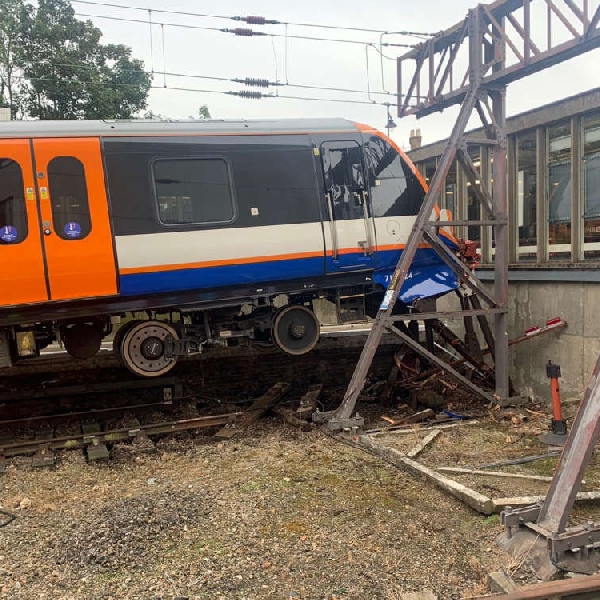 Image: @LondonFire/Twitter
Happened at Enfield Town station
2 people have been injured after a train crashed through the buffers at a station in north London.

The incident at Enfield Town happened during rush hour this morning.

Images on social media show the front carriage lifted off the tracks, but still upright.

It stopped just short of the station wall.

It's believed those injured did not need hospital treatment.
Firefighters have attended a derailed train at #Enfield Town station this morning. Crews carried out a systematic search of the train to ensure no one was trapped. Two people have been treated for minor injuries by @Ldn_Ambulance crews https://t.co/pdQCXjusvF pic.twitter.com/Bwe3xFVt3H

— London Fire Brigade (@LondonFire) October 12, 2021