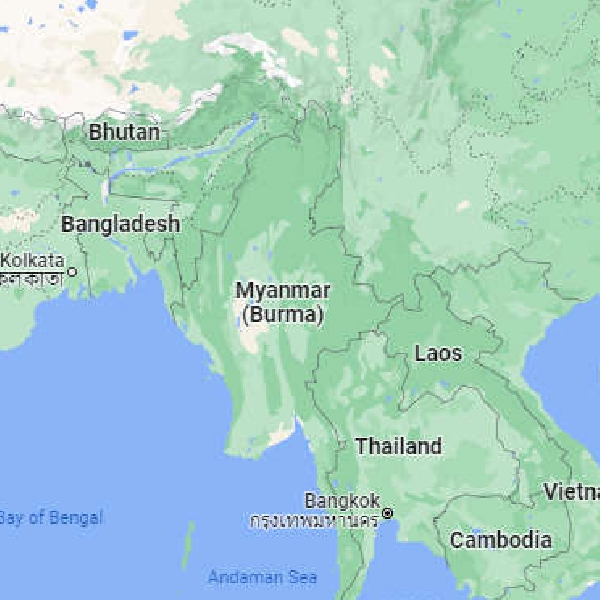 File image: Google Maps
Convicted under Myanmar's counter-terrorism law
Myanmar has executed four political detainees - the first use of capital punishment in decades.
Two were democracy activists, including a former representative from Aung San Suu Kyi's party.
The activists were convicted under the country's counter-terrorism law.
The two other men were convicted of killing a woman they believed was a military informer.
Sky's Asia correspondent, Tom Cheshire, says the executions have received international condemnation: