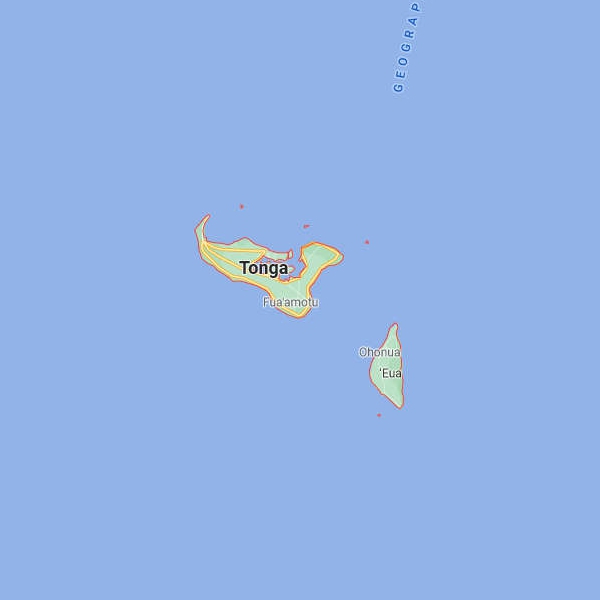 File image: Tonga via Google Maps
Volcanic eruption triggered tsunami
The Red Cross says the scale of devastation on the island of Tonga could be immense, following a volcanic eruption which triggered a tsunami.
The charity estimates that up to 80,000 people on the Pacific island may be in need of shelter, and essential supplies.
One British woman has been reported missing.
Angela Glover is an animal charity worker and hasn't been seen since her coastal home was hit by the waves.
Posts on social media suggest her husband James managed to hold on to a tree but Angela and their dogs disappeared.
Ms. Glover's brother says the wait for news is "excruciating".
Nick Eleini says he just wants to know what happened to his sister:
Sky's correspondent Siobhan Robbins says Australia and New Zealand are among the neighbouring countries providing help:
Wow. The size of Tonga's volcanic explosion compared to Europe. pic.twitter.com/FXe0BMiQG4

— Diego Saez Gil (@dsaezgil) January 16, 2022
Pressure waves from the eruption were picked up by Irish weather stations 16,000 kilometres away.
Met Éireann says its Mullingar and Valentia stations recorded a jolt in the pressure readings associated with the wave.
Explainer: Scientists struggle to monitor Tonga volcano after massive eruption https://t.co/vlUlFPe0Bi pic.twitter.com/wxp88NMVuq

— Reuters (@Reuters) January 17, 2022