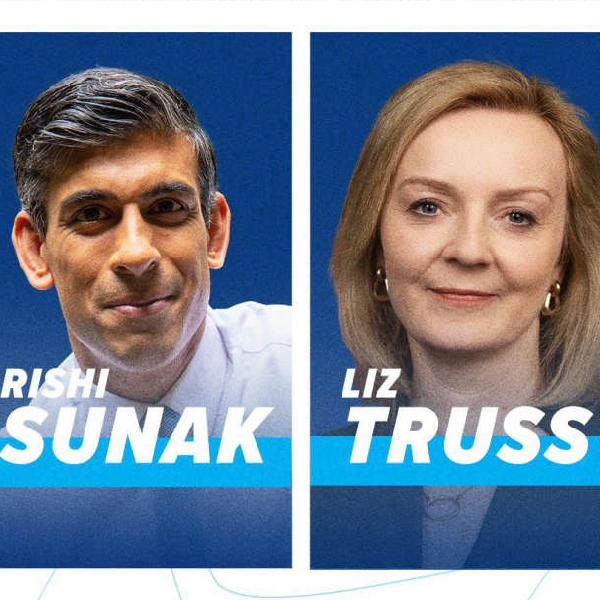 File image: Rishi Sunak & Liz Truss via @Andrew4Pendle/Twitter
Rushi Sunak & Liz Truss will debate on BBC One at 9pm
The two remaining candidates in the UK Conservative party leadership race, will partake in their first head-to-head TV debate tonight.
Rishi Sunak's campaign is focusing on China today.
The former chancellor calling the country the "biggest-long term threat to Britain."
Supporters of his rival, Liz Truss, have called that surprising given how the UK Treasury's recently wanted an economic deal with Beijing.
Joe Twyman from polling company DeltaPoll says the latest stats reveal the British Foreign Secretary's still in the lead:
The debate will air at 9pm, on BBC One, in front of an audience of 80-100 people.