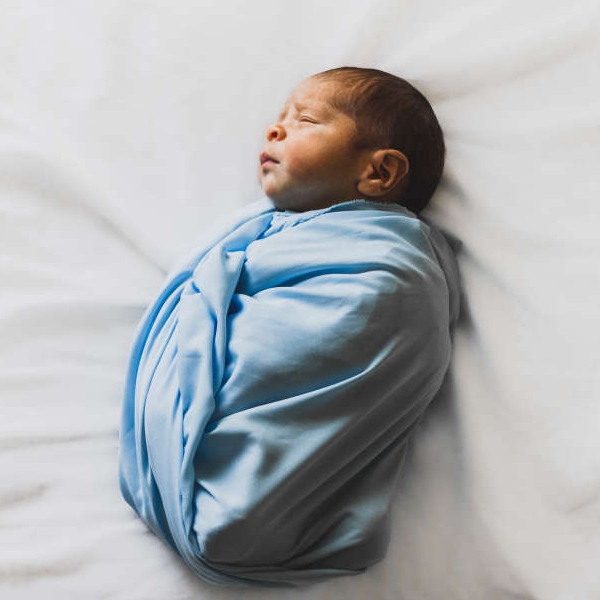 Stock image: Laura Garcia via Pexels
Limiting homebirths described as "irresponsible" & "dangerous".
117 homebirths were recorded in Kildare/West Wicklow, Dublin West & South in 2021.
It was quite an increase on the figure in 2015, which stood at 17.
The information was released to Deputy Holly Cairns, who discussed the HSE's proposal to limit homebirths.
Earlier this year the HSE's National Women's & Infant Health Programme recommended it would be safest "from a clinical perspective" to only allow women within 30 minutes of a maternity hospital to birth at home.
In the Dail on Wednesday, the Cork South-West TD said the impact on rural communities would have "far reaching consequences" adding people in these areas would be denied access to maternity services.
Discussing the idea of homebirths Deputy Cairns noted "it does perpetuate that misconception that it's unsafe" continuing "there's absolutely no evidence of this".
"When you look into it & understand the notion of them, they're actually an incredible service that we need to protect & enhance."
The Covid-19 pandemic was given as one of the reason as to why the number of homebirths did increase in that 6-year period. Ms. Cairns noted "I'd say a lot of it had to do with the maternity restrictions in hospitals, when partners weren't allowed to attend".
She added that wasn't the only reasoning, "but then also it sort of spread the word of this incredible service & people describe it as the HSE's best secret".
Deputy Cairns said "instead of shutting these services down, we should be learning from areas like the Kildare/Wicklow one, to see how their practices can be applied to other regions".
When asked about the 30-minute recommendation & potential traffic in certain areas, like the motorways from Co. Kildare to Dublin during rush-hour, the Social Democrat TD said "how are they going to make decisions based on traffic?"
"If they're so adamant that expectant families need to be within 30 minutes of a maternity hospital, perhaps they need to look at providing maternity services closer to people" "because there's a risk associated as well with that long distance. I was speaking to one mother who on her third child opted to have a home birth because her labour's were really quick. On her second child she had it in the doorway of the hospital because she's an hour & a half from there. So there's a risk associated also with getting to the hospital "so it's arguable safer then to have it at home, depending on the situation."
Deputy Cairns joined Ciara Noble on Wednesday afternoon's 'Kildare Focus':
Why are the government choosing to effectively ban midwife-assisted homebirths for large areas of rural Ireland?

Where is the evidence to support this restriction?

Who is behind it?

Full video with the Minister's reply: https://t.co/Z4NC3nLZ6z pic.twitter.com/x8XxqDrCzB

— Holly Cairns TD (@HollyCairnsTD) November 9, 2022