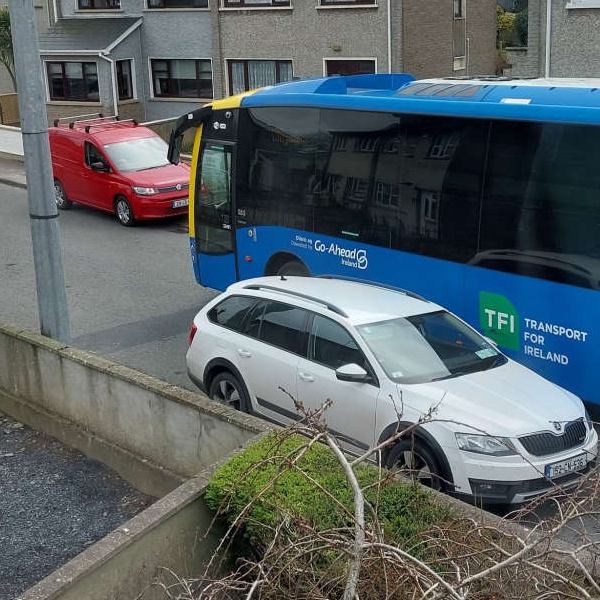 File image: Tristan Dunne
The road has a weight restriction
Concerns have been raised about buses that have been travelling down Patrician Avenue in Naas which has a 3.5 tonne weight restriction.
Speaking to Kfm, resident Tristan Dunne, said despite the signage that is displayed, which shows the weight restriction, buses are still using the route.
Mr. Dunne said despite the Garda station being only 100m away, it doesn't act as a deterrent.
Tristan Dunne and Cllr. Bill Clear joined Eoin Beatty on Monday's Kildare Today to discuss the issue, listen back here:
@GoAheadIreland are still sending coaches on Route 130 down Patrician Avenue in Naas. Its a housing estate with a 3.5 tonne weight restriction. @GardaTraffic station is only 100 meters away as well. Needs enforcement by Naas Gardai on safety grounds. @kfmradio @KildareCoCo pic.twitter.com/hZes1ohyJY

— Tristan Dunne (@Tristan_Dunne) February 24, 2023