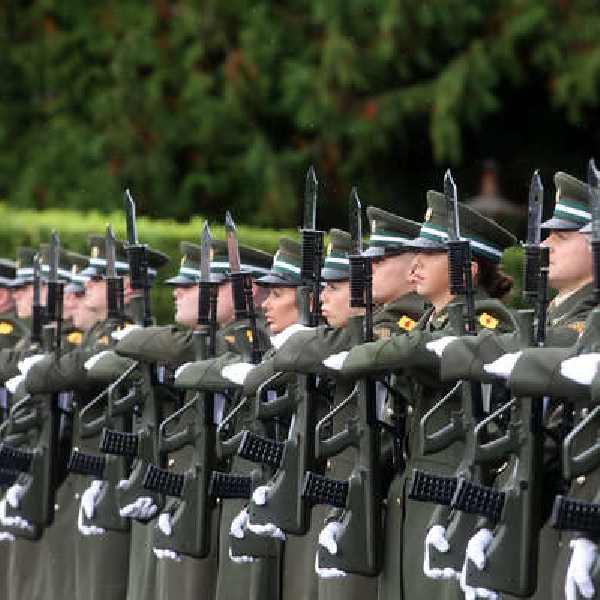 File image: Rolling News
Strength of the force is in decline.
The Defence Forces Needs 700 new recruits per year to reach full strength, according to the Representative Association of Commissioned Officers (RACO).
Currently recruiting 700 recruits a year is unattainable because it does not have enough instructors.
A failure by the Commission on Defence to recommend major solutions to the chronic retention issues in the country's military will only lead to further departures, RACO have said
Commission members are holding final deliberations on their report before shortly handing it over to the Government.
It is expected to be published at the end of this month or in February.
Even if the report does recommend new retention measures, it will be up to the government to ensure they are introduced.
Raco says that a number of recommendations made in previous reports on the Defence Forces have never been implemented.
RACO, which represents commissioned officers, provided data to the latest commission showing that, at the current turnover rate of 7.5%, if the DF were to induct 700 personnel every year, the strength will continue to decline and the organisation will not meet its assigned minimum strength until after 2050.
Commdt. Conor King, General Secretary of RACO, spoke with Ciara Noble on Monday's Kildare Focus: