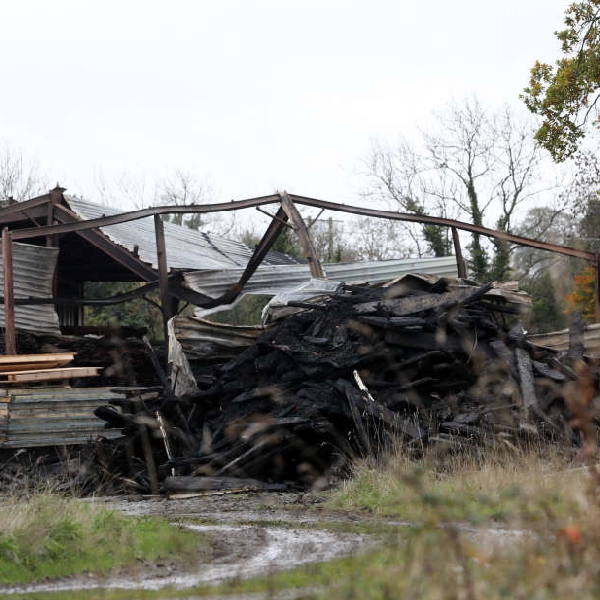 Kill Equestrian centre site 07.11.22 via Rolling News
Approx. 350 Ukrainian refugees expected to be housed there.
A technical examination is underway following a fire at the Kill Equestrian Centre yesterday evening.
Multiple fire services and Gardaí were alerted to the blaze at the site after 8pm last night, in one of the out-buildings.
The fire was extinguished a short time later, and no injuries have been reported to date.
According to Naas Gardaí this morning (Monday) fire services were still at the scene, finishing putting out any remaining smouldering.
Gardaí also noted a small number of people were protesting outside the facility this morning.
The site has been earmarked to house up to 348 people fleeing the war in Ukraine.
Residents are holding a protest this evening also.
Numerous local councillors and 'Concerned Residents of Kill' have objected to plans for refugees to be housed on the site.
Fiona - who's involved in group - says one of their primary concerns, is the conditions for people who'd be housed there:
A protest was staged by a group of people outside the premises earlier on Sunday, which Gardaí say passed off without incident.
On Friday night, a large number of locals and public representatives gathered for a meeting to discuss the proposals to turn the events centre into a temporary home for Ukrainian refugees.
These locals don't believe local opposition to the plans, is in any way related to the blaze:
Listen back to Co. Kildare Mayor, Fintan Brett & resident, Diana Maynard following Friday's meeting: