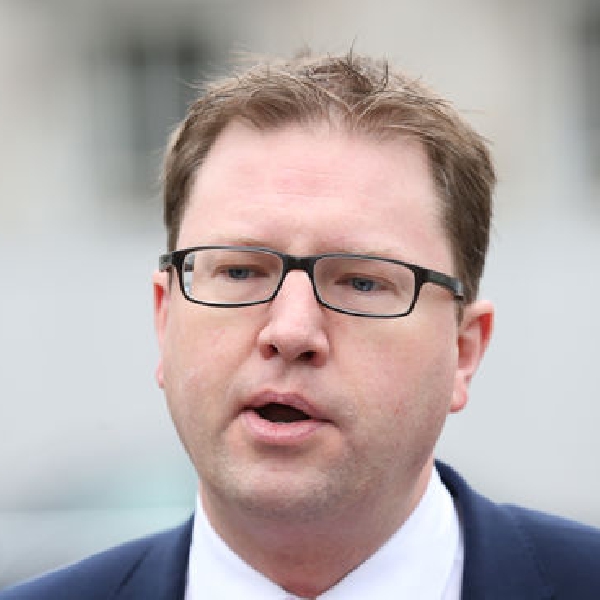 File image: James Lawless/RollingNews
Kildare North TD, James Lawless, is chair of the Justice Committee
The Oireachtas Justice Committee has recommended that an Oireachtas Special Committee be established to undertake an examination on the topic of assisted dying which should report within a specific timeframe.
Kildare North Fianna Fáil TD, James Lawless, chairs the Justice Committee.
The Dying with Dignity Bill 2020 is a Private Member's Bill from Deputy Gino Kenny.
The Justice Committee says the bill "seeks to allow for the provision of assisted dying to qualifying persons – those suffering from a terminal illness – with the aim of allowing them to achieve a dignified and peaceful end of life. If enacted, this Bill would give a medical practitioner the legal right to provide assistance to a qualifying person to end their life, according to the terms of this Act."
1,400 submissions were made on a public consultation on the bill, as part of pre-committee scrutiny.
The Bill was also sent to the Office of the Parliamentary Legal Advisers (OPLA) to ascertain the legal and constitutional implications of such proposed legislation.
Deputy Lawless saysJames Lawless: "The Committee, in considering the matter, recognised that its function is to legislate, however, this comes with particular responsibilities and care must be taken when recommending the progression of legislative proposals. On foot of its deliberations, the Committee has made a number of observations and an overall recommendation, which can be found at the end of this report.
"Based on its consideration, the Committee has determined that the Bill has serious technical issues in several sections, that it may have unintended policy consequences – particularly regarding the lack of sufficient safeguards to protect against undue pressure being put on vulnerable people to avail of assisted dying – that the drafting of several sections of the Bill contain serious flaws that could potentially render them vulnerable to challenge before the courts, and that the gravity of such a topic as assisted dying warrants a more thorough examination which could potentially benefit from detailed consideration by a Special Oireachtas Committee.
"Therefore, it reluctantly decided that the Bill should not progress to Committee Stage but that a Special Oireachtas Committee should be established, at the earliest convenience, to progress the matter. In addition, all submissions received by the Justice Committee would be shared with any such Committee."
Deputy Lawless added: "I would like to commend Deputy Kenny for his dedication in proposing and advocating for the progression of this legislation and for opening up a conversation which needs to be had. I would also like to express my gratitude on behalf of the Committee to all those who sent in written submissions and to the OPLA for their insight into this important Bill."
The Report on Scrutiny of the Dying with Dignity Bill 2020 is available on the Oireachtas website.