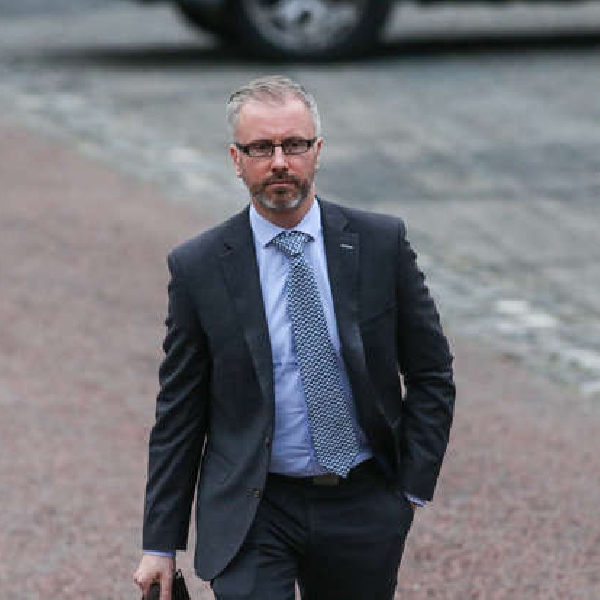 File image: Rolling News
The Minister told the Irish Times, that he would assess resident concerns over the proposed homes for Ukrainians.
Minister for Integration Roderic O'Gorman said he was assessing the concerns of residents about proposed modular homes planned for Ukrainian refugees in Newbridge and Rathangan, but has not ruled out their construction.
Residents in Newbridge were left with the impression, following a meeting with the Minister last Friday, that the construction of 30 modular homes planned for Lakeside Park for Ukrainian refugees was being postponed pending a full assessment by the Office of Public Works.
Local residents at the Beechgrove Estate in Rathangan were also told by the Minister at a another meeting on Monday that no construction of 30 additional modular homes would begin until inspections are carried out by the Office of Public Works.
Residents in Rathangan were concerned about the strain on services in the area.
However, Mr O'Gorman told The Irish Times reporters at the Department of Health on Thursday that he had informed residents' groups that he, his department and the OPW would "look carefully" at their concerns and see if there were "ways in which we can appropriately address those concerns."
"What I said was nothing will be built on those sites until we have been able to address those concerns," he added.
The residents have complained they were not consulted by the Government about the 60 modular homes being built to accommodate Ukrainian refugees.
The LHD residents group in Newbridge has said demand for local services such as schools, doctors and dentists was already running over capacity and the area around the proposed site for the modular homes has a history of flooding.
Speaking on Friday morning's Kildare Today, Kildare- Newbridge Cllr. Fiona O' Loughlin said the biggest problem is that there was no consultation: