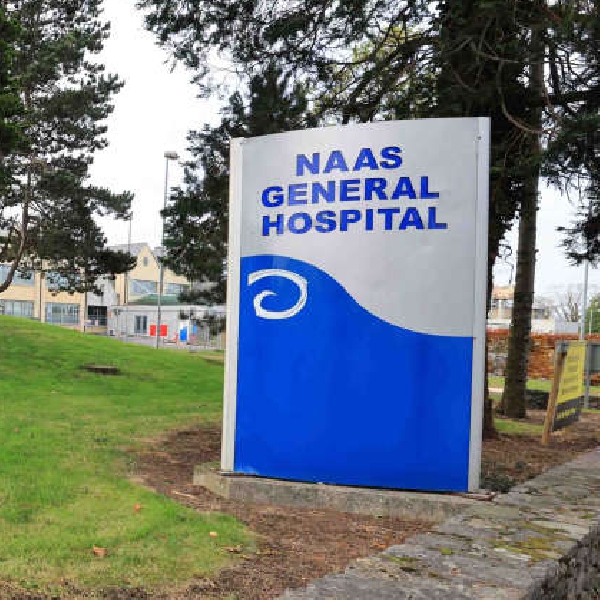 File image: Rolling News
Statement follows broadcast of RTE Investigates programme
Naas General hospital confirmed it has been in contact with 3 out of 4 patients, who were allegedly abused by an anaesthetist formerly employed at the hospital.
It follows Tuesday night's RTE Investigates programme, which revealed 3 separate investigations are being carried out, by the HSE, Irish Medical Council & An Garda Síochána, into the alleged sexual abuse by Dr. Aamir Zuberi.
The incidents of alleged abuse are believed to have taken place between 2016 & 2017.
The hospital noted they had tried to contact a fourth patient, who gave an interview to the programme.
Michael, a pseudonym, said he was contacted by Naas Gardaí, approximately 2 years following the surgery he was told there is "no easy way to tell you - we know during your time in Naas you were sexually abused by the anaesthetist".
He added that in the 4 years since the alleged abuse, he has not had any contact from the HSE or Naas General, saying he hasn't "got the words to say how I feel about Naas hospital".
Today, the hospital notes it has tried unsuccessfully to contact Michael.
The hospital said it is willing to speak with Michael at any time.
The statement in full:
"The hospital has been strongly advised that it cannot comment as to do so would unfairly prejudice the outcome of an ongoing Garda investigation. The Hospital take allegations of this nature very seriously and is fully engaged with the Gardaí . In addition, Naas General Hospital have a strict reporting policy for its staff and where a serious allegation is raised they follow the Trust in Care Policy and take their responsibilities in that regard very seriously. This policy is about Upholding the Dignity and Welfare of Patient/Clients and the Procedure for Managing Allegations of Abuse against Staff Members. In addition, where appropriate, they refer the allegations to An Garda Siochana and the Medical Council.
Further information can be found here https://www.hse.ie/eng/staff/resources/hr-publications/trust-in-care.pdf
The health service is committed to promoting the well-being of patients/clients and providing a caring environment where they are treated with dignity and respect. Health service employers are also highly committed to their staff and to providing them with the necessary supervision, support and training to enable them to provide the highest standards of care.
The aim of this Policy is two-fold:
(i) Preventative: to outline the importance of the proper operation of human resource policies in communicating and maintaining high standards of care amongst health service staff;
(ii) Procedural: to ensure proper procedures for reporting suspicions or complaints of abuse and for managing allegations of abuse against health service staff in accordance with natural justice.
If you are concerned and would like to contact Naas General Hospital, you can do so by calling 045-849570 from 9am to 5pm (Mon – Friday)".