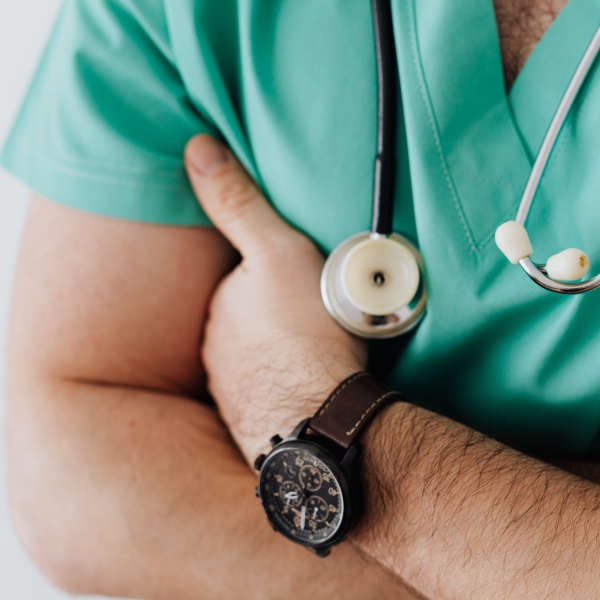 Stock image: Pexels
Over 350 people in Kildare are thought to be prescribed lithium.
Over 350 people in Kildare are believed to be on lithium medication, while it is thought that at least 10,000 people are prescribed Lithium every year in Ireland.
Lithium is a mood stabiliser that is prescribed to treat mood disorders. It is specifically used as a treatment and prophylaxis in Bipolar Disorder and in more severe depression.
Saint John of God Hospital Pharmacy, the HSE National Medication Safety Programme, and the Irish Pharmacy Union have joined forces in a novel new initiative to launch a new patient Information Booklet on Lithium Therapy.
The joint initiative aims to promote safer lithium therapy and empower patients to engage more with their Healthcare Professional on all aspects of lithium therapy including monitoring and potential side-effects.
The new Lithium Therapy patient information booklet has been produced by Audrey Purcell, Pharmacy Dispensary Services Manager, Saint John of God Hospital, in conjunction with Professor Dolores Keating, Head of Pharmacy, Saint John of God Hospital, and the Saint John of God Hospital Drug and Therapeutics Committee.
Published in Plain English format, the easy-access booklet is intended for patients and healthcare professionals and contains important safety and clinical information as well as providing a handy means of recording essential information on lithium levels and blood test results.
Additional information is also provided on different lithium products on the market, blood testing and frequency, monitoring, side-effects, and how to recognise signs of Lithium toxicity.
The Patient Information Booklet on Lithium Therapy is being distributed throughout September by the HSE directly to Hospital Pharmacies and to Community Pharmacies via the Irish Pharmacy Union.
GPs can direct patients towards Community Pharmacists to avail of the booklet and an electronic template is available online here.
Dr Orla Healy, National Clinical Director Quality and Patient Safety with the HSE said: "The HSE National Quality and Patient Safety Directorate are delighted to support this initiative and to share the excellent practice from our colleagues in Saint John of God Hospital with people who are prescribed lithium and healthcare professionals engaging with them throughout the country.
"Lithium is a highly effective therapy which needs to be monitored and managed carefully, and the booklet is a high quality resource to contribute to safe, effective and informed use," she added.
Chief Executive, Saint John of God Hospital said: "This is a timely publication on an important public health issue – lithium is a highly effective therapy in treatment of more severe depression and Bipolar Disorder but requires ongoing close medical supervision and ongoing monitoring and patient education.
"Saint John of God Hospital, as a leading independent provider of mental health services, plays an active role in promoting best practice guidance around use of medications and managed care. This initiative will have real and practical benefits for those who need Lithium therapy.
Jonathon Morrissey, Chair of the IPU's Community Pharmacy Committee said: "We are delighted to see the launch of the Lithium Therapy Patient Information Booklet, which will be an important information source for patients.
"Community pharmacists will find the content of the booklet invaluable as a tool to support and educate patients on the safe use of lithium and the Irish Pharmacy Union is committed to playing its part in helping keep the public informed on this important health issue," she added.