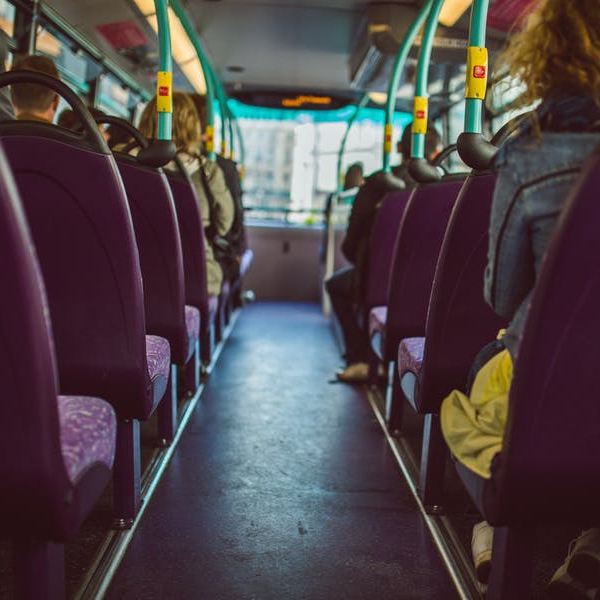 Stock image: Pixabay
Public meeting is taking place on Monday, 6th March at 8pm , Friel's of Straffan.
A public meeting takes place in Freil's pub tonight to discuss the better need for school transport for students from Straffan and Maynooth Education Campus.
At this meeting the group will raise the issue with Public Representatives and give them the opportunity to hear about the serious issues people are having in Straffan and Rathcoffey with the school bus service to Maynooth Education Campus (MEC).
Parents will have the opportunity to speak about how they are currently impacted by these issues but also with parents who will be impacted by these issues in future school years if improvements are not made now to the service provided.
The group has raised the issues with the Department of Education, Bus Eireann and both the MPP & MCC principals.
At the meeting, parents will explain the issues at hand which urgently need attention before both the school bus ticket application and school bus tendering processes for 2023/2024 kick-off. These issues are:
1. Inadequate Bus Service (Route B5201)
While the current bus service between Straffan via Rathcoffey to Maynooth is an excellent service in terms of reliability, punctuality and safety – it's not sufficient in terms of bus capacity to meet both the current and future demands for this service.
2. Out of Date School Bus Transport Policy
The allocation of tickets to secondary school students under the current School Transport Policy is done as follows 'Children are eligible for transport at post primary level where they reside not less than 4.8 kilometres from and are attending their nearest post-primary school/education centre as determined by the department/Bus Éireann, having regard to ethos and language.'
This effectively means that most students living in Straffan and a number of students living in Rathcoffey are not deemed eligible for a bus ticket to MEC as their nearest school in terms of distance is either Celbridge or Clane and many did not get bus tickets for 2022/2023.
Maynooth Education Campus (both Maynooth Community College & Maynooth Post Primary School) are feeder schools for both Straffan & Rathcoffey National Schools yet this is not factored into the school bus policy which leads to a disconnect between education policy & transport policy.
Public Meeting on Monday, 6th March at 8pm , Friel's of Straffan, Eircode: W23 PA03.
Anne Marie Burke, Spokesperson for the group joined Eoin Beatty on Kildare Today, Listen Back here: