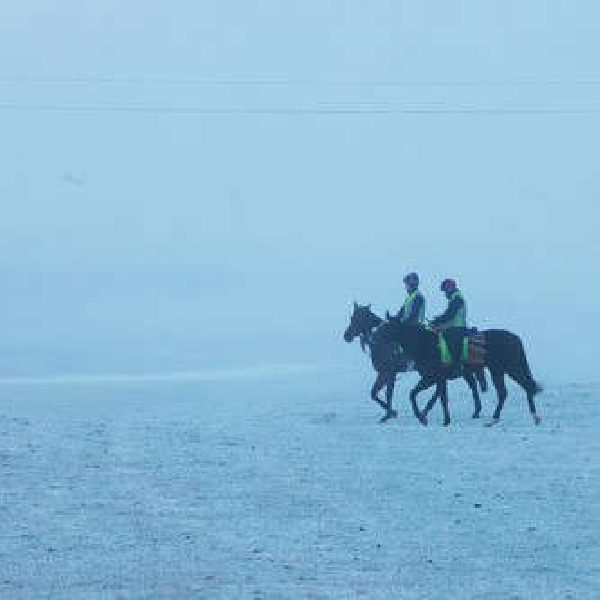 File image: Rolling News
The warning comes into effect at 3am on Thursday morning.
A status yellow snow and ice warning has been issued for Kildare and the entire country.

It'll come into effect at 3 o'clock tomorrow morning and run until 11 o'clock tomorrow night.

Met Éireann is warning rain, sleet and snow will spread northwards across the country later tonight, with hazardous driving conditions possible.
Members of the Kildare County Council Severe Weather Assessment Team took part in a National briefing with Met Éireann and the National Directorate for Fire and Emergency Services today where the upcoming weather situation was outlined.
Yellow warnings for Snow-Ice and Low Temperatures have been issued for the next three days and a sustained cold period is likely.
Kildare County Council are monitoring the developing weather situation and our outdoor crews continue to implement our Winter Maintenance Plan which includes the salting of ten routes around the county.
Road users are reminded to take care and drive with caution as road conditions are likely to be affected during this period. Pedestrians are advised to take care as footpaths may also be affected.
The most up-to-date weather information is available here
Kildare's Road Safety Authority (RSA) is advising all road users to prepare for cold weather conditions as Met Éireann have issued a warning for cold temperatures and with sharp or severe frosts and icy patches.
The RSA has the following practical advice for road users to cope with the ice conditions:
Drivers are advised to:
Clear windows and mirrors before you set out, use a screen scraper and de-icer. Do not use hot water on the windscreen as it can crack the glass.
In icy conditions, slow down, use all controls delicately and leave extra distance between you and the vehicle in front.
Avoid over steering and harsh braking and harsh acceleration. Use the highest gear possible to avoid wheel spin.
Select a low gear when travelling downhill especially if through bends.
Watch out for vulnerable road users such as pedestrians, cyclists and motorcyclists and allow extra space when overtaking them.