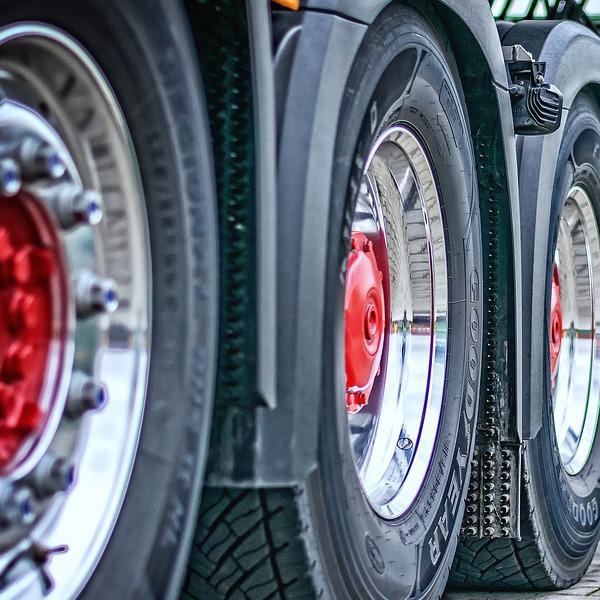 Stock image: Pixabay
Protesting against fuel prices
The Irish Truckers and Haulage Association are set to block several routes into Dublin this morning, as part of a protest against fuel prices.
A large group of trucks will leave various locations from 6am, travelling on the the M1, M2, M3, M4, M7, and the M11.
In Kildare, trucks will leave from Toughers Industrial Estate in Naas.
Not far from the county's borders, trucks will also meet at the M4 Kinnegad Plaza Services.
Other meeting points are:
M1 Services Lusk North and South
M2 Ashbourne Retail Park
M3 Park Car Park, M3 Maxol and Damonstown Way
M11 Applegreen Services Wicklow Exit 14
The organisers say they want the government to address the nation on the fuel issue, otherwise they will return in bigger numbers, the week before Christmas.
On Tuesday evening, the group issued a statement to the press, through its Facebook page:
"This protest is for lower fuel costs at the pump and at home.
This is for the people of Ireland, we are all suffering some more than others.
We want lower costs and lower taxes, rebates are no good.
We want the government to address the nation on this cause.
This is for the people of Ireland, for our future and for our kids.
If we don't get a change a lot of small operators will be out of business sooner than you think.
If we don't get an answer we will be back in bigger numbers for a week before Christmas.
We want a peaceful protest and no trouble, if you plan to cause trouble stay at home.
We will have no spokes people as like the last time they were told to back off. We are the people of Ireland you need to address us as a whole."
Here's what people on the streets of Dublin had to say about the protest:
Today's protest follows a Limerick TD's interesting arrival outside the Dail yesterday morning.
Richard O'Donoghue drove a truck cab into the Leinster House car park on Tuesday, before a stand-off with ushers about whether he could park it there.
The Independent TD explained he chose the transport to protest soaring petrol and diesel costs:
#WATCH A TD caused a stir at Leinster House this morning when he arrived for work in a lorry#VMNews | @RichardODonoghu pic.twitter.com/D04Fgq7T88

— Virgin Media News (@VirginMediaNews) November 23, 2021