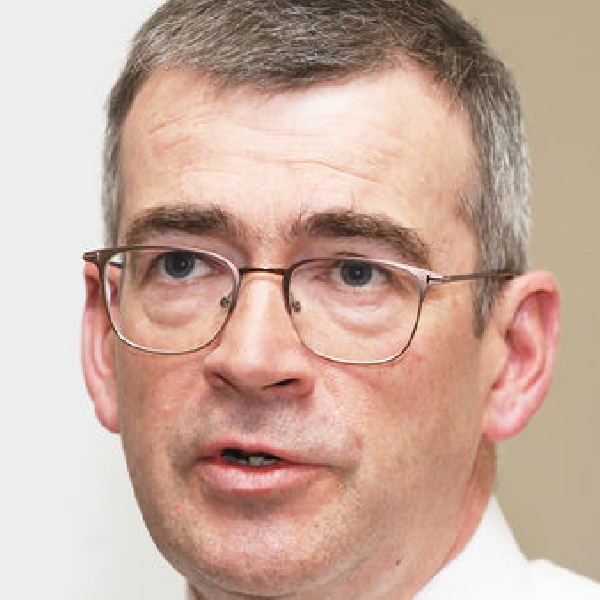 File image: Garda Commissioner, Drew Harris/RollingNews
Today's medals arise from the Garda response to the November 1983 kidnapping of then Superquinn boss Don Tidey.
The Garda Commissioner Drew Harris is set to award 15 more Scott Medals for bravery at a ceremony in Dublin castle today.

Todays special ceremony will see awards presented in relation to events that occurred in December 1983 following the kidnapping of Mr. Don Tidey, by armed members of the IRA.

Adrian Kennedy reports:

"This is the second time in a month that the Garda Commissioner has handed out Scott medals - but today's awards focus on a specific incident - the November 1983 kidnapping of then Superquinn boss Don Tidey.

Mr Tidey was abducted from outside his home in Rathfarnham, Dublin - and a 4 week nationwide manhunt led Gardai to Drumcroman Woods in Co. Leitrim.

A vicious shout-out ensued and trainee Garda Gary Sheehan - and Private Patrick Kelly from the defence forces were both shot dead at the scene. The kidnappers escaped - and Mr. Tidey was rescued.

Garda Sheehan from Carrickmacross, Co. Monaghan, will today be posthumously awarded a GOLD Scott medal for Bravery - while a further 14 silver and Bronze medals will be presented to other Gardai involved in the events of that day in December 1983 - and a connected event four days later.

The ceremony takes place later this morning in Dublin Castle."
Fifteen Scott Medals for bravery are being awarded to Gardai tomorrow who were involved in the rescue of Don Tidy, a businessman kidnapped by the IRA in 1983. These include a gold medal for Gda Gary Sheehan who was shot dead during the operation, along with Pvt Patrick Kelly

— Conor Gallagher (@ConorGallaghe_r) September 23, 2021