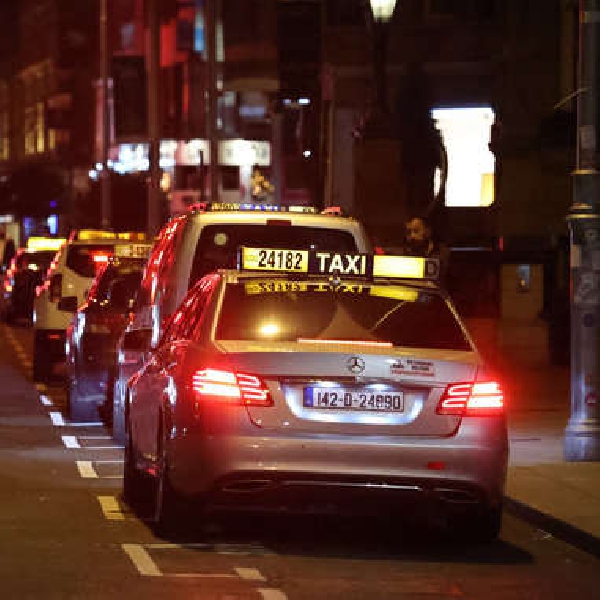 File image: Rolling News
A recent survey by the NTA shows less than 50% work between 8pm and midnight
There's been a drop in the number of taxi drivers working at night, it's over concerns about their safety.

Early last year around 60% of taxi drivers surveyed by the National Transport Authority said they worked between 8 and midnight

But that dropped to under half in the later half of the year.

The fall off was then more pronounced after midnight with only 38% of drivers working.

Personal safety was the main reason given, followed by health reason - while 1 in 10 said it just wasn't worth their while financially.

When asked what would persuade them to work at night - a third said 'nothing would'

The survey gives weight to public complaints about how tough it can be to get a taxi home at the end of a night out.