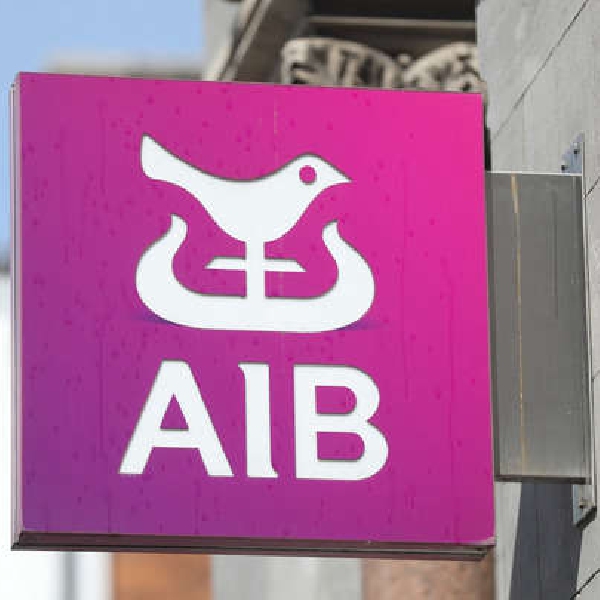 File image: Rolling News
This includes branches in Celbridge, Athy and Edenderry.
AIB has decided NOT to proceed with plans to turn 70 branches into cashless outlets, this includes branches in Celbridge, Athy and Edenderry.

In a statement, the bank says it recognises 'the customer and public unease that this has caused.'

It says it will retain its 170-branch network in its entirety.
The move had been widely condemned by Kildare politicians and people in rural communities.
Labour Senator Mark Wall had called on the Minister for Finance to immediately intervene and stop what he called "discrimination which is just another blow to rural Ireland."
Senator Wall said since the announcement a few days ago, he was contacted by many older people who were questioning what they would do.
Minister Heydon welcomed AIB's reversal of their decision to remove cash services from a number of branches including Athy and Celbridge in Kildare and Edenderry & Tullow which serve many Kildare customers but also said that AIB must still come before the Oireachtas Finance Committee to explain how this announcement came about, causing such shock and worry to businesspeople and vulnerable customers all around the country.
Minister Heydon commented: "While I welcome AIB's reversal of their initial decision to remove cash services from branches such as Athy, they must now come before the Oireachtas Finance Committee to explain what happened here and to give a solid commitment to customers on the future of cash services in Kildare.
"Banks must keep customers informed about any future decisions in respect of services and branches. We cannot have shock announcements like this, causing consternation for older customers and businesspeople.
"Furthermore, the Government should never have been blindsided by AIB like this, particularly as a major shareholder in the bank.
"AIB made no mention of this plan when they were at the Joint Oireachtas Committee on Finance. In fact, they emphasised how much they value face-to-face banking and how important their wide network of branches is to them.
"They also stressed how they prioritise vulnerable customers. In reality removing cash services from such a significant number of branches would have been extremely detrimental for older and vulnerable customers, many of whom report they do not possess digital skills for online banking and shouldn't be at a loss as a result.
"This decision would have had a serious impact on businesspeople and ordinary customers, particularly older and vulnerable people, in urban and rural areas.
"AIB need to return to the Oireachtas Finance Committee urgently to account for how this shock announcement came about and to give a solid commitment to customers in relation to cash services.
"This whole episode must be a lesson to all banks to respect their loyal customers and never take them for granted", concluded Minister Heydon.
Fianna Fáil TD for Kildare North, James Lawless, has welcomed the decision by AIB to halt plans: "There was widespread concern and deep disappointment when AIB announced plans to stop providing cash at many local branches across the country earlier this week.
"Withdrawing cash services from branches will leave many of our most vulnerable people in towns across Ireland without cash banking services, with some customers having to travel an hour to access cash and ultimately getting left behind in terms of being able to effectively deal with their personal finances on a day-to-day basis."
The Kildare North TD added: "I am pleased to see that AIB have now decided to review the situation and I will work with all relevant stakeholders to ensure that the voices of those most vulnerable are heard and they get all the support they deserve and need."