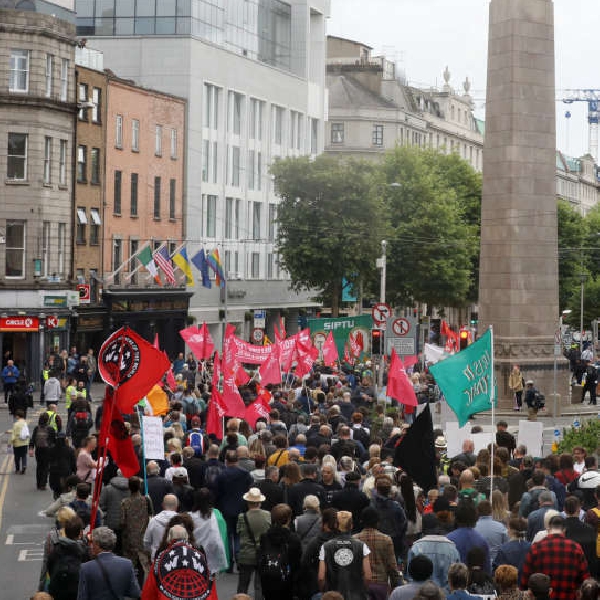 Fuel, food and rent all on the rise.
Cost of living protests are taking place towns and cities across the country.

Demonstrators are accusing the Government of not doing enough to ease the pressure on households.

Fuel costs and rent are two of the major complaints, with consumers also noticing a rise in food prices recently too.
Taoiseach Micheál Martin says the war in Ukraine is pushing up costs.
People Before Profit TD Richard Boyd Barrett wants a windfall tax of 50 percent on energy companies to help pay for measures: