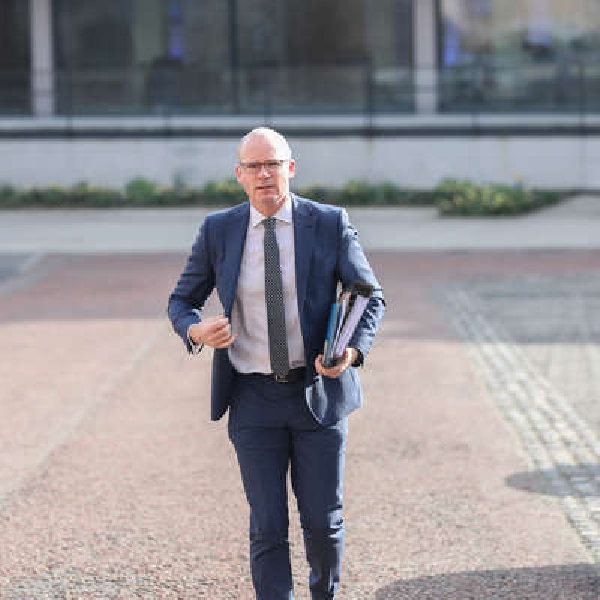 File image: Rolling News
The DUP is calling for the Northern Ireland protocol to be scrapped.
The Foreign Affairs Minister Simon Coveney has said there is a landing zone for a deal on the Northern Ireland protocol.

He's urged the British Government not to trigger Article 16 and suspend the deal, adding the EU would have to respond.

Simon Coveney says building a deal with unionism is the best way forward.
Post-Brexit relations between the EU and UK seem to be souring further after talks on the Northern Ireland protocol this morning.

Tomorrow - the DUP will decide whether or not to nominate a Deputy First Minister and form a Stormont Executive - but it says it won't do that until the protocol's binned.

Foreign Secretary Liz Truss is warning the EU that Westminster will be forced to act on its own - if Brussels doesn't show enough flexibility.
Meanwhile, the European Commission's Brexit negotiator warned the UK that any Unilateral action that disapplies an international agreement such as the Northern Ireland Protocol, "is simply not acceptable".

In a statement, Maros Šefčovič said "it continues to be of serious concern that the UK government intends to embark on the path of unilateral action".
His comments came ahead of the first ever meeting of the EU-UK Parliamentary Partnership Assembly.
It's taking place in Brussels over the next two days.