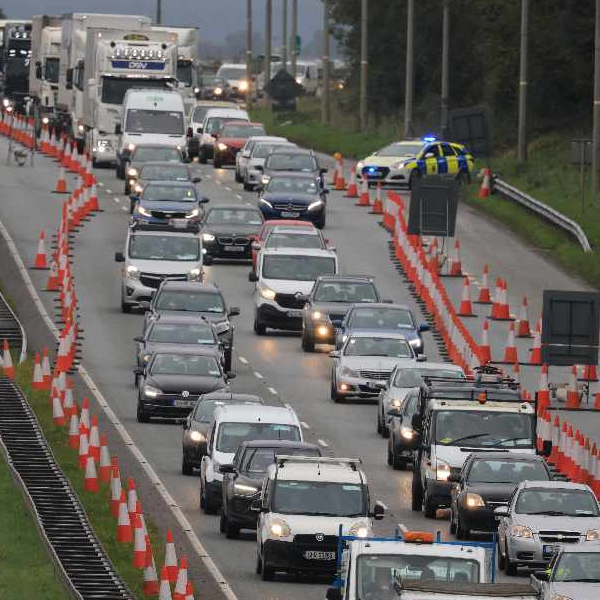 File image: Garda checkpoint during Level 5 restrictions on the N7 at Blackchurch/RollingNews
The measures are due to expire in June.
The Dail will vote later on extending the government's emergency Covid powers until November.

The measures, which include the wearing of facemasks and holding large gatherings, were due to expire in June.

A provision in the bill will also allow for a further three month extension if deemed necessary.

Opposition parties and civil liberty groups have voiced their frustration at the extension.
We are all in the dark about the impact of these emergency powers, says @RoisinShortall

"There is no analysis of the operation of the powers. We have global figures from Gardaí but no disaggregated figures on where fines are being imposed and who they are being imposed on." pic.twitter.com/dlxs0Knzfr

— Social Democrats (@SocDems) May 25, 2021

Minister of State for Higher Education, Niall Collins, says it's important:


Opposition parties say that's too long an extension for the "draconian" emergency powers.

Our Political Correspondent Seán Defoe reports:
Social Democrats co-leader, Kildare North TD, Catherine Murphy says public freedom needs to be taken into account: