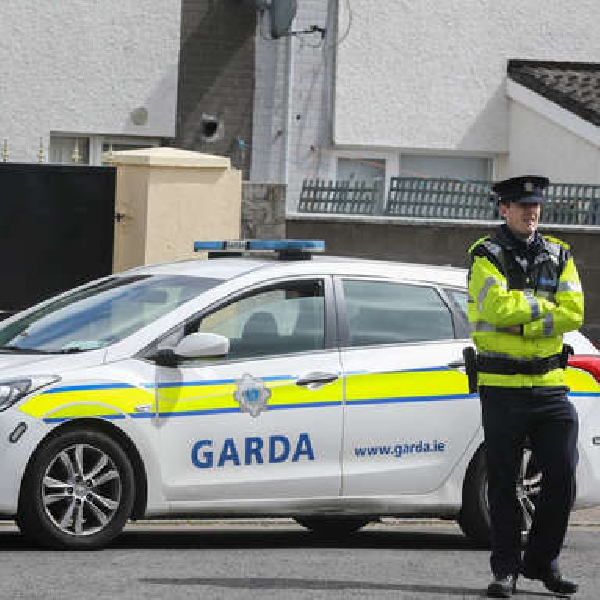 Four males aged 55, 32, 27 and 22 were arrested.
On Friday 3rd November 2023, as a result of ongoing investigations targeting organised crime activity under Operation Tara, personnel attached to the Garda National Drugs and Organised Crime Bureau (GNDOCB) intercepted two vehicles shortly before 4pm in the Finglas area of Dublin.
In addition to this, planned searches of addresses were conducted in Kilkenny, Waterford, Tallaght and Ashbourne, with the assistance of the Garda Dog Unit and personnel attached to the Divisional Drug Units in Tallaght, Kilkenny and Ashbourne Garda stations.
During the course of this operation, three Glock handguns, a replica handgun, 28.5 kilogrammes of cocaine (worth approximately €2 million) and 1 kilo of cannabis herb (worth approximately €20,000) were recovered.
Gardaí also recovered a hydraulic drugs press, a quantity of mixing agent, drug-mixing paraphernalia, €18,000 in cash and several communications devices.
All of the seized drugs will be sent to Forensic Science Ireland (FSI) for analysis.
Four males (aged 55, 32, 27 and 22) were arrested in relation to drug trafficking and were detained, pursuant to the provisions of Section 2 of Criminal Justice (Drug Trafficking) Act 1996, at Garda stations in Dublin and Meath.
Following the operation, the senior officer in charge of organised crime investigations, Assistant Commissioner Justin Kelly said:
"This significant intelligence-led operation conducted by the Garda National Drugs & Organised Crime Bureau, supported by colleagues from Dublin, Waterford, Meath and Kilkenny, demonstrates the inextricable link between illegal firearms and the drugs trade.
We know that these type of deadly weapons are used by organised criminal groups to intimidate, maim and kill. Suppressing access to illegal firearms is an absolute priority for An Garda Síochána.
I wish to compliment the officers who continue to put themselves in harm's way, in operations such as this, to protect our communities."
Investigations are ongoing.