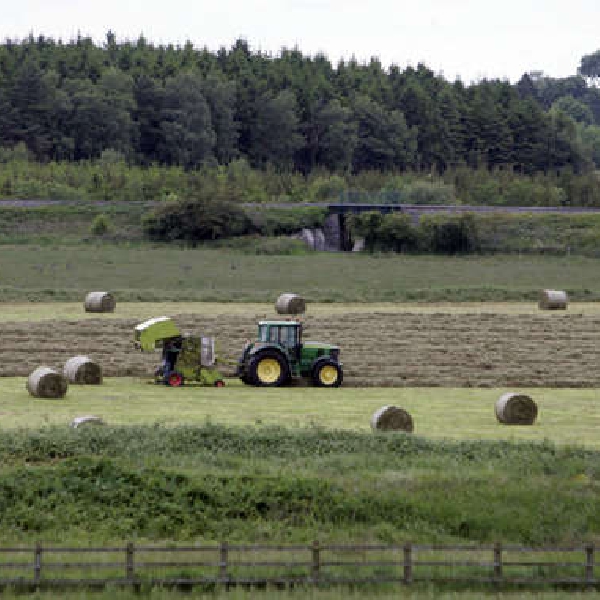 File image: Rolling News
The scheme looks set to be signed off today.
Farmers are to get a bonus payment of up to €1,000 for growing silage.
The Irish Farmers Association is welcoming a new 55 million euro support scheme for growing silage.

Agriculture Minister Charlie McConalogue will today ask his cabinet colleagues to sign off on the plan which will see farmers paid €100 per hectare for all silage cut up to a maximum of 10 hectares.

The IFA says while the maximum 1,000 euro payment is welcome, more supports will be needed to help cover production costs which have spiralled in response to the Russian invasion of Ukraine.
Macra na Feirme National President, John Keane said: "This is a step in the right direction and the Minister's move to support fodder security is welcome. At current fertilizer prices this will support farmers to purchase approximately one tonne.
"Much more is going to be needed in order to ensure that fodder security and indeed food security for next autumn and winter."
"What is now needed is clarity on the detail of the package and the requirements of farmers to access the support.
"There is also a need for Teagasc to ascertain the potential gap in fodder that may exist after the package is availed of by farmers.
"With cash flow a continued issue for smaller farmers this package needs to be available quickly to provide direct support," he added.
Business journalist Joe Lynham says farmers will receive the payments later this year: