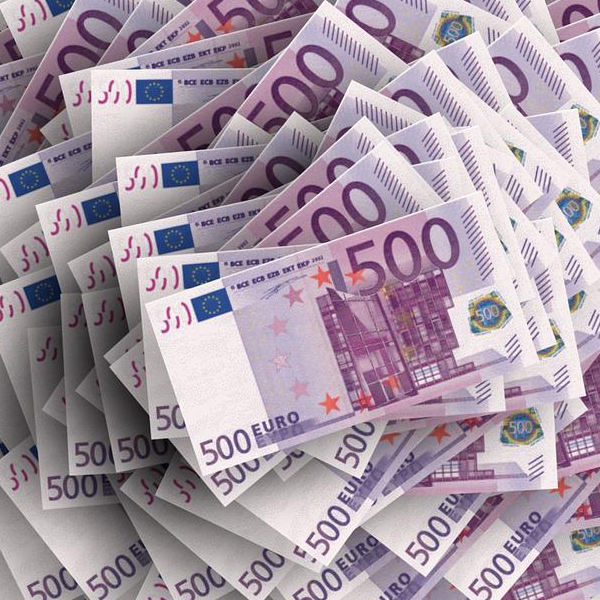 Stock image: Pixabay
That's despite the Department of Finance saying the economy is recovering faster than expected
Finance Minister Paschal Donohoe has said it would have been too risky to increase spending in the budget beyond 4.7 billion euro.

That's despite the Department of Finance saying the economy is recovering faster than expected, partly fueled by the spending of built up savings.

Opposition parties have said the Government should have gone beyond yesterday's announcement in areas like housing and childcare.

But Finance Minister Paschal Donohoe believes they've got the balance right
#Budget2022 Barnardos Acknowledges Positive Steps Forward but Calls on Government to do more for Vulnerable Children and Families. #Budget22 https://t.co/kRJM97ATH6 pic.twitter.com/Y0gbvzbmOH

— Barnardos Ireland (@Barnardos_IRL) October 12, 2021
Barnardos says the government didn't do enough in yesterday's budget announcement to tackle the high cost of sending a child to school.

But Suzanne Connolly, CEO of Barnardos, says they welcome the increase in social welfare payments and the changes to the back to school allowance:
The lack of a rent freeze in #Budget22 means rising rents. The tax relief for landlords, while tenants received no such relief, was a harsh move by the Government. The global investor funds will continue to profit at the expense of Generation Rent. https://t.co/lxlk5a3BJL

— Rory Hearne (@RoryHearne) October 13, 2021
The Housing Minister has said he doesn't accept there's nothing in the budget for renters.

Darragh O'Brien said there's a significant investment being made in cost rental accommodation over the next few years.

However, no new measures on top of the Housing for All Plan were revealed yesterday.

Despite that, Minister O'Brien says he doesn't accept the budget didn't provide for renters:
#BUDGET2022 - INTO REACTION
Class size reductions, additional special education supports and DEIS expansion is welcome, but school leadership has been taken for granted. Read our statement here: https://t.co/XYYMgpcrd4 pic.twitter.com/toLDBFmqcF

— INTO (Irish National Teachers' Organisation) (@INTOnews) October 12, 2021
A union representing primary teachers is welcoming steps announced in yesterday's budget to reduce class sizes.

9.2 billion euro will be spent by the Department of Education next year, which will include employing 1,165 extra special needs assistants and 980 additional teachers.

4 million euro was also announced to extend the hot meals programme to more DEIS schools.

John Boyle, General Secretary of the Irish National Teachers Organisation, says smaller class sizes is an important step forward:
'The Garda Representative association will always welcome the allocation of funding for the recruitment of new members'@Healyhack https://t.co/rWmZvolt4h

— Irish Daily Mirror (@IrishMirror) October 12, 2021
The Garda Representative Association has welcomed the announcement of an extra 800 new Garda recruits in the budget.

More that 2 billion euro in expenditure has been allocated for the Gardai, which will include an increase of 10 and a half million euro for operational expenditure.

The Vice President of the GRA Brendan O'Connor says the news is positive, but there are still issues to be addressed
.