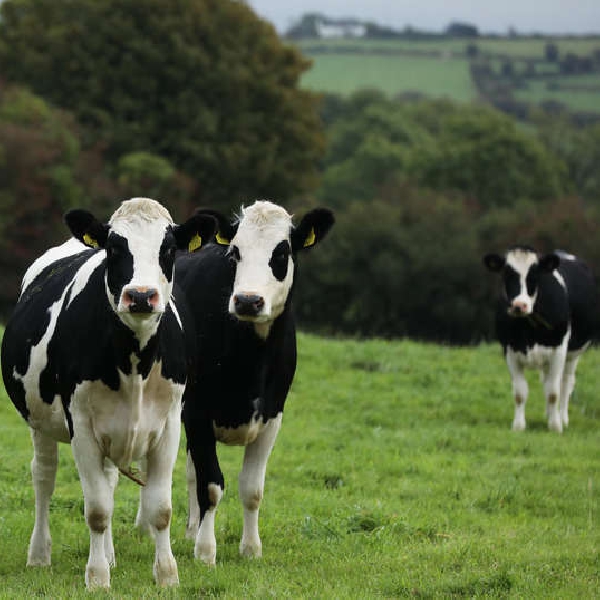 File image: Rolling News
A group of Fine Gael TDs and Senators say farmers cannot solely be blamed for carbon emissions.
A group of Fine Gael TDs and Senators say farmers cannot continue to be blamed for the country's carbon emissions and insist that 'finger pointing' at the agriculture sector, could impact the country's reputation as a sustainable food producer.
TDs John Paul Phelan, David Stanton, Charlie Flanagan and Paul Kehoe, and Senators John Cummins and Garret Ahearn, have issued a statement as government continues talks on carbon emission reductions this week.
They claim a 'false narrative' is putting all of the blame on farmers and rural Ireland.
John Paul Phelan and five of his party colleagues are calling for cuts to agricultural emissions to remain at the 'lower end of the scale', and not at the full 30 per cent proposed by the Green Party.
A decision on the cut to emissions within the Agriculture sector is likely to face delays, and may not be made before next Wednesday's cabinet meeting.
The President of ICMSA, Pat McCormack, has said that nothing illustrates the brazen double-standard at play in Ireland's emissions debate more than the reaction to today's announcement by Ryanair of a €170 million profit arising out of massively increased passenger numbers over the last three months.
Mr McCormack said that not word of concern was expressed about Ryanair's 45.5 million passenger numbers during that quarter even though that figure presented a jump of 9% on the corresponding 2019 figures. T
he silence, noted Mr McCormack, was even more deafening when it contrasted with the non-stop hectoring and criticism directed at farming in general and dairy farming, in particular.
Mr McCormack said that the Irish Government might usefully reflect on which activity was more essential to our future: producing food or air travel for leisure.
It was impossible, he noted, to ignore the fixation with emissions that arose from our critical export-earning dairy sector and the very casual attitude – bordering on indifference – that was adopted to the emissions arising from the aviation and air travel sector.
"Farmers and anyone interested in the economic, social, and environmental welfare of rural Ireland will be very struck by the way today's announcement by Ryanair of massively increased passenger numbers – and therefore massively increased air emissions – was greeted with an indifference that bordered on approval.
"Literally and at the same time, politicians are apparently locked in intensive debate about whether we go past the just about do-able 22% cut in agri-emissions and go into the impossible and completely destructive rates beyond that", said Mr McCormack.
"I've a question for everyone: is food as important as air travel? Because if it is then we would want to start making policy and setting targets on that basis," he concluded.