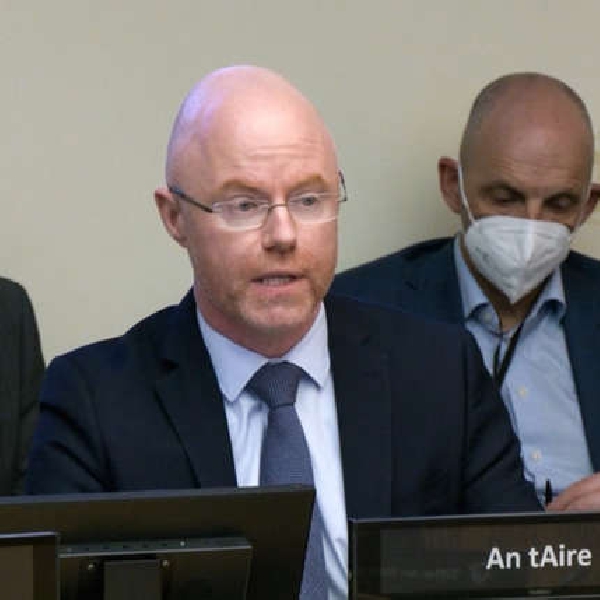 File image: Rolling News
Opposition parties have said the mass exodus of senior health officials raises "serious questions."
The abrupt resignation of HSE chief executive Paul Reid raises serious questions for Health Minister Stephen Donnelly, according to Social Democrats Health Spokesperson Róisín Shortall and Sinn Féin's Housing spokesperson Eoin O'Broin.

Co Leader of the Social Democrats, Ms Shortall commented:"Mr Reid, in a statement, stated that one of the reasons for his resignation was that the "HSE was entering a new phase and the appointment of a new leader was now timely.

"However, Mr Reid has always previously expressed enthusiasm about "leading the transformation" in healthcare services so it is unclear why that enthusiasm has now waned, two years before this contract was due to expire.

"The timing of Mr Reid's resignation, in the midst of a controversy about the reconfiguration of hospital services at Navan Hospital in which Mr Reid and Mr Donnelly appear to be at complete odds - is notable.
"It begs the questions, has Mr Reid opted to leave because political support for health service reforms are absent?" she questioned.

Meanwhile, Sinn Fein's Eoin O'Broin has said questions have to be asked about the Health Ministers relationship with senior personnel in the HSE.
"This is the latest in a line of senior losses that Stephen Donnelly has presided over.
"From Tony Holohan to Ronan Glynn, and there's talk about Robert Watt's future being in some kind of question," said O'Broin.
"There's clearly something going on and some problem in terms of the Ministers relationship with Senior officials.
"We'll have to wait to hear more as the story unfolds, " he added.