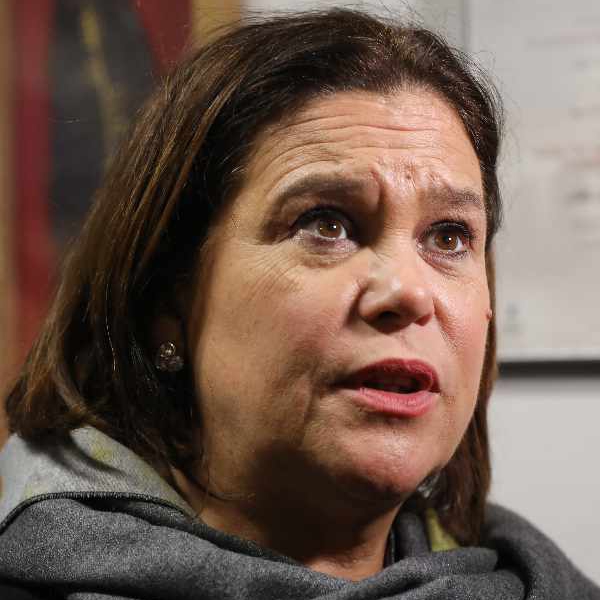 FIle image: Mary Lou McDonald/RollingNews
The party is up to 29% in the Business Post survey.
Sinn Fein's risen in popularity in the latest Business Post opinion poll.

Mary Lou McDonald's part is up two to 29 per cent alongside Fine Gael which is down 1 to 29 per cent.

Fianna Fail's up 1 to 14 per cent, the Greens have risen by 1 to 5 per cent, with the Social Democrats unchanged on 5 per cent.
My analysis of the Red C poll here… SF's message on housing is still hitting home with Generation Rent https://t.co/KLYt3a2dWt via @businessposthq

— Michael Brennan (@obraonain) May 30, 2021

Labour's down 2 to 3 per cent and the Independents have dropped 1 to 10 per cent.

The Red C Research was carried out from the 21st to the 26th of May in a sample of 1,034 people.

Business Post Political Editor Michael Brennan says it's a good result for Sinn Fein:
Michael Brennan thinks Fianna Fail will be pleased with their performance: