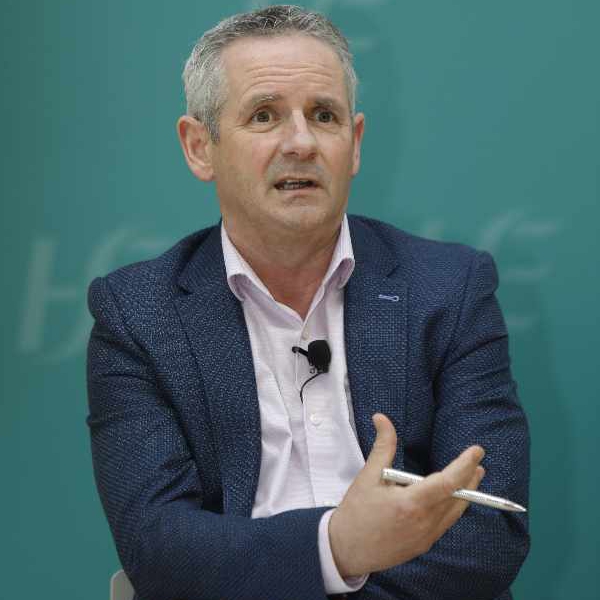 File image: Rolling News
The process of selecting 99 members of the public to join the Citizens Assembly on Drug Use is to begin this week
Some 70% of the population here would be in favour of some illegal drugs being made available for medicinal purposes.

There was broad support for the greater availability of currently illegal drugs for medicinal or therapeutic use. 14% of people would be opposed.

The poll was carried out by Red C for the Business Post.
Meanwhile, Former HSE chief executive Paul Reid has been appointed as the independent chairman of the Citizens' Assembly on Drugs Use.
Announcing the appointment on Tuesday, Taoiseach Leo Varadkar said Mr Reid has "vast leadership experience and a successful track record" as head of the health service and Fingal County Council.
"I am confident he will be an excellent choice as Chairperson of the Citizens' Assembly on Drugs Use."
Mr Reid was the chief executive of the HSE between 2019 and 2022 and was at the helm during a turbulent period including the Covid-19 pandemic and the cyberattack on the health service. He headed up the Fingal local authority from 2014 to 2019.
The process of selecting 99 members of the public to join the assembly is to begin this week. The first meeting is due to take place on April 14th.
The terms of reference call on the assembly to examine and make recommendations on the legislative, policy and operational changes the State could make to significantly reduce the harmful impacts of illicit drugs on individuals, families, communities and wider society.
Government chief whip Hildegarde Naughton, Minister of State for the National Drugs Strategy, admitted to smoking cannabis in her 20s, saying there is a need for an "open and honest" conversation in society about drug use.
Minister for Drugs Policy, Hildergarde Naughton, says people from many different backgrounds will be asked to join the assembly: