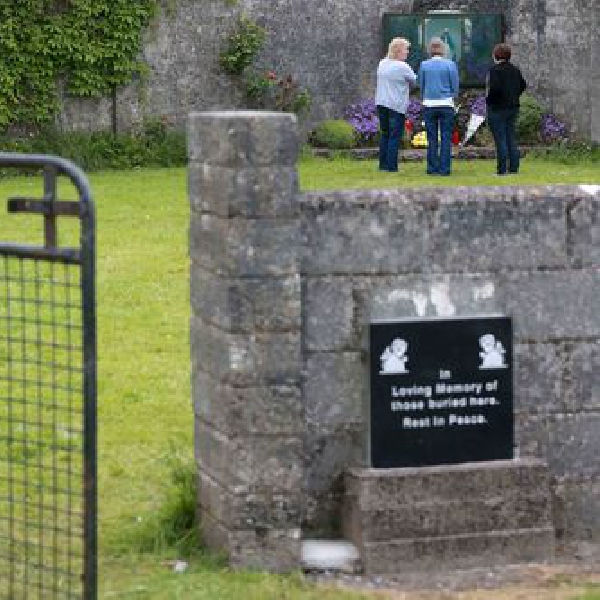 File image: Memorial plaque at Tuam Mother and Baby Home/RollingNews
The Taoiseach has called on members of the Commission to come before an Oireachtas committee
Religious orders have been accused of acting adversarially in relation to the Mother and Baby Home's commission report, while survivors themselves were told their evidence could not been used in its final report, as it had been given in a non-adversarial fashion.

After the report was published it was criticised for discounting evidence of some survivors

Earlier this week one member of the commission Professor Mary Daly, told an Oxford seminar that legal constraints were behind the discounting of the survivors' evidence. She cited the need for robust legal standards of evidence.

Her appearance at the seminar sparked anger that the commission had not appeared before survivors or the Oireachtas... and prompted calls urging members of the commission to appear before an oireachtas committee to clarify the report.
Mairead Enright: Flawed Mother and Baby report cannot be allowed to stand https://t.co/VJ56RRp5lh

— Máiréad Enright (@maireadenright) June 4, 2021
Reader in law at the University of Birmingham Mairead Enright said that lawyers for the religious orders were acting adversarially despite the non-adversarial nature of the committee
The last thing I wanted to do was write about how it feels to get your birth cert at 53 but I did it because survivor and adoptee voices have been muted for too long.

For a better Ireland, the lived experiences of Irish citizens must shape gov policy. https://t.co/dw3PsRXt8d

— Clodagh Finn (@FinnClodagh) June 4, 2021
The Taoiseach has called on members of the Commission to come before an Oireachtas committee to answer questions about their work, something Ms Daly has previously refused to do.

Campaigner and Historian Catherine Corless says it was pointless doing the report if testimony was going to be omitted.

A Government Minister says the Commission has shown a lack of respect and compassion to survivors.

Minister Catherine Martin is pleading with the commission to come before an Oireachtas Committee to answer questions on the report.
.
.