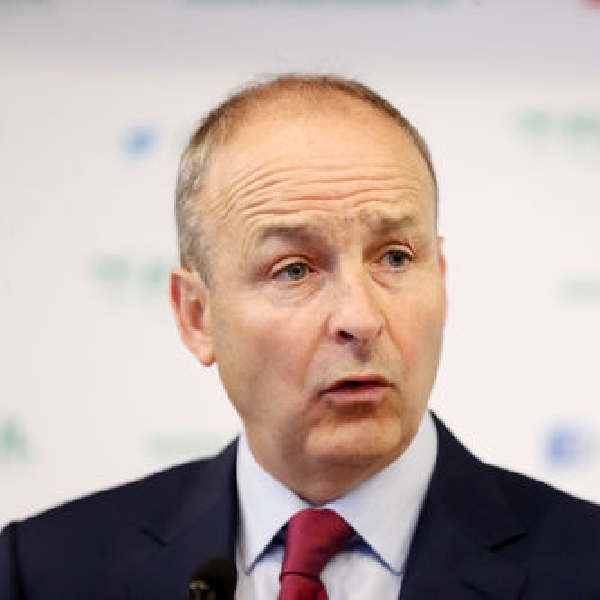 File image: Taoiseach, Micheál Martin/RollingNews
Employment Wage Subsidy Scheme is being extended until December 31st
The last PUP payments will be made on February 8th next year.

The government's confirmed that the Pandemic Unemployment Payment will be phased out, starting in September.

As part of the National Economic Recovery Plan, the 9 per cent VAT rate for the tourism sector will be extended until September 2022.

Taoiseach Micheal Martin says the National Economic Recovery Plan provides certainty to businesses and workers going forward:
A basic income pilot scheme is to be launched for those in the arts sector, under the National Economic Recovery Plan being published today pic.twitter.com/eEWkPxnLHD

— Gavan Reilly (@gavreilly) June 1, 2021

The Employment Wage Subsidy Scheme has been extended to the end of the year, under the government's National Economic Plan.

Our Political Correspondent Seán Defoe reports:.
Government plans to phase out the PUP faced scathing criticism in the Dail on Tuesday afternoon.

The leader of Sinn Fein Mary Lou Mc Donald and Social Democrats Co-Leader Roisin Shortall challenged the Taoiseach over the proposals:
The Economic Recovery Plan (ERP) sets out a framework for recovery as we emerge from the COVID-19 pandemic:
Horizontal Supports which will continue to aid sectors include:
Extending the COVID Restrictions Support Scheme (CRSS). Revisions will see payments for businesses reopening of up to €30,000.
A commitment to extend Employment Wage Subsidy Scheme to 31 December.
Arts and the Events Industry
For the live performance industry, the new MEBAS (Music and Entertainment Business Assistance Scheme) opens for applications on 9 June. This payment is targeted at helping not only bands and musicians, but suppliers and music businesses. Payment levels include:

€2,500 for businesses with a VAT-exclusive turnover of €20,000 - €50,000 with minimum business costs of €3,000;
€4,000 for businesses with a VAT-exclusive turnover of €50,000 - €100,000 with minimum business costs of €6,000;
€5,000 for businesses with VAT-exclusive turnover in excess of €100,000 with minimum business costs of €7,500;
The first allocations under the €25m LPSS (Live Performance Support Scheme) shortly.
The release of funding for local authorities with €5m to support live music in villages and towns across the country has been confirmed.
Amounts of €285,000 are now available to the Dublin local authorities, and €143,000 to other local authorities to facilitate programming of outdoor live performances over the summer months, animating town centres for local communities as public health considerations permit.
And a separate €11.5m new fund for the entertainment industry, including festivals, conferencing and large events, was agreed.
The Events Sector Covid Support Scheme (ESCSS) will support SMEs which are not eligible for the CRSS.
Tourism
Extension of the 9% VAT rate to September 2022. This will continue to act as a stimulus for the sector as it moves towards recovery.
Additionally, the Fáilte Ireland Business Continuity Scheme continues to support businesses not covered by the CRSS.
Tourism businesses will also benefit from the extension of the commercial rates waiver to September 2021.
Bullet CRSS payments to help reopenings, with up to €30,000 each.
Sport and Gaeltacht
Horizontal supports will also continue to give essential help to Sports organisations and to businesses based in Gaeltacht regions.