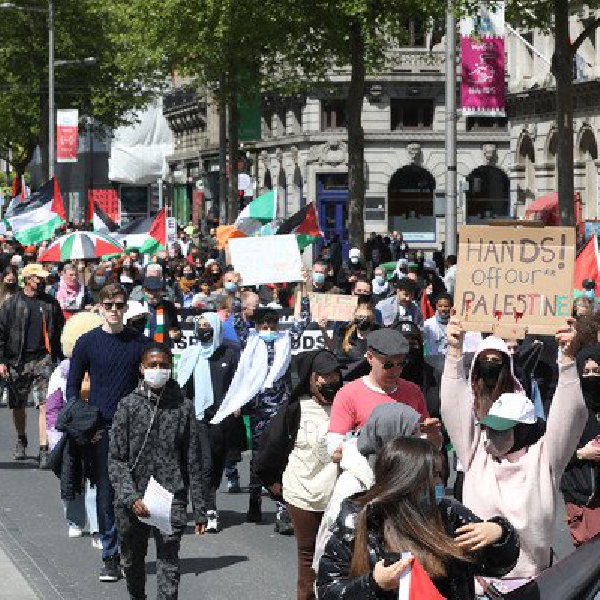 Cover image: March for Palestine, Dublin 22/05/21 - RollingNews. Article image: Fatima Aydi at today's rally/RollingNews
Over 200 people killed in 11 days of violence between Israel and Palestine.

Thousands of people marched through Dublin city centre this afternoon to express solidarity with the Palestinian people.

It follows the recent 11 day war between Israel and Gaza which left well over 200 people dead.
The vast majority of the people killed were Palestinian, includes 67 children.

It's estimated that between three and five thousand people attended the rally which finished up at the Israeli embassy in Ballsbridge

A ceasefire was agreed late on Thursday night. and humanitarian aid has begun to enter the strip


Demonstrations have been taking place in 20 cities and towns across Ireland and around the world this afternoon.

This protester says the Irish government must take action.


These people agree