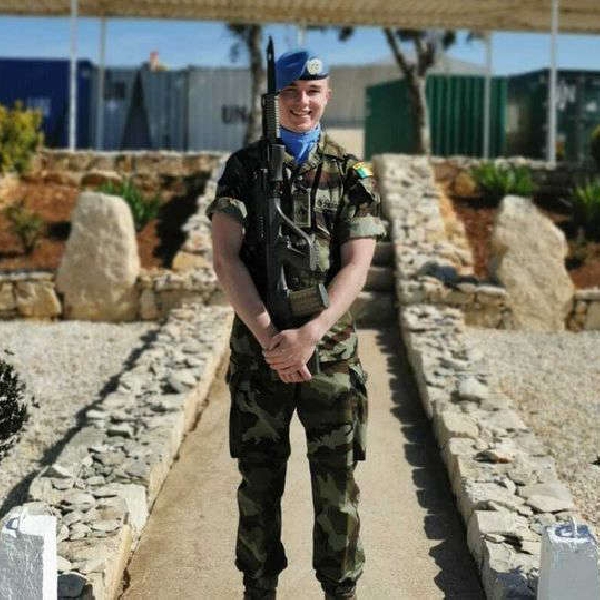 Private Shane Kearney
He was injured during an attack in Lebanon
Trooper Shane Kearney, who was injured in the attack in Lebanon which killed Private Sean Rooney, is no longer in a critical condition.

He is continuing his recovery in Beaumont Hospital in Dublin, where his condition is now described as stable.

Private Rooney died following the incident on December 14th last year, while Shane Kearney was seriously injured and was returned to Ireland for treatment.
Shane is from Killeagh in East Cork and is based at Collins Barracks in Cork city, attached to the Cavalry Squadron.
The 23-year-old landed back in Ireland on a special medical aircraft on December 21 so that he could continue treatment in Beaumont Hospital after being hurt in the December 14 attack.
The Defence Forces says medical staff are satisified with his continued and steady progress, and have thanked people for their support.