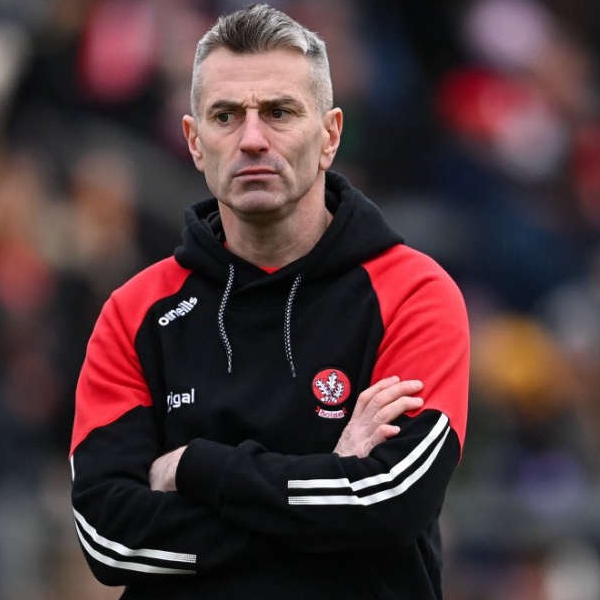 Rory Gallagher is separated from his wife, whom he shares three children with
Derry GAA manager Rory Gallagher has responded to allegations of domestic abuse, saying the claims have been previously dealt with by authorities.
The football coach's wife posted a message on social media earlier this week in which she detailed a number of alleged incidents of domestic violence.
Nicola Gallagher, in a Facebook post,claimed she has spent years staying silent about her difficult relationship with her husband. She said she had tried to block it out and turned to alcohol as a result.
The couple, who have three children, are separated.
According to the Irish Independent, in a statement issued through a solicitor today, Mr Gallagher acknowledged his estranged wife's social media posts and the fact it made "very serious allegations against me".
He said: "Our marriage broke down over four years ago. Those closest to our family are well aware of the reasons for the breakdown of our marriage and the continued issues we have faced since that time."
Mr Gallagher insisted the allegations "have been investigated and dealt with by the relevant authorities".
"My focus over the past four years has been to protect our children from the ongoing turmoil in our family.
"I have left this matter in the hands of my legal team and ask that the privacy of our family is respected at this time. I will not be making any further public comment on this matter."
Derry are due to play Armagh in the Ulster football final on Sunday.
Gallagher is one of the most recognisable names in Ulster GAA. He was part of the management team that led Donegal to All-Ireland in 2012.