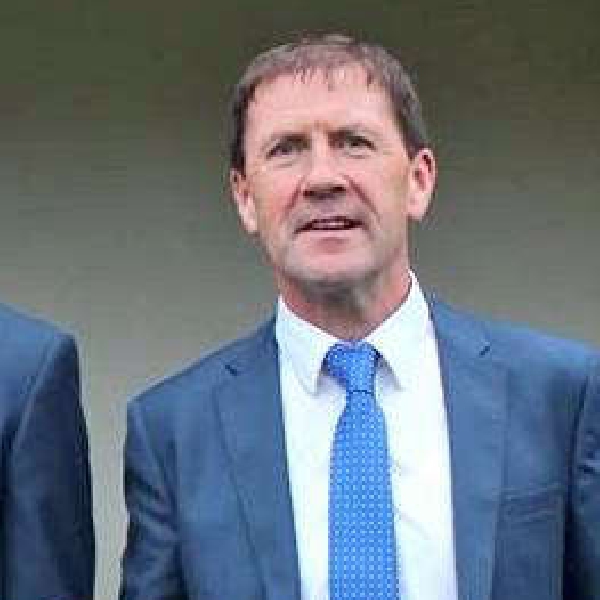 Image: Jack O'Connor via @GAA_Spa/Twitter
Kildare County Board says "Jack had previously indicated that the personal impact of the commute from South Kerry was taking its toll "
After much speculation, Jack O'Connor, has resigned as Kildare Senior Football Manager.
In a statement issued within the last few moments, (10am) he says " This was a very difficult decision for me and one that I agonised over during the past few weeks. I have been made feel very welcome during my time in Kildare and I have worked with some great people up here. However, a round journey of over eight hours from St Finans Bay to Newbridge and back takes its toll and I felt this was unsustainable for the coming season."
Press Release - 6th September 2021 pic.twitter.com/RfRM12pV0C

— Kildare GAA (@KildareGAA) September 6, 2021
He adds "A big thank you to my backroom team who worked very hard to ensure that the Kildare team was well prepared. Their selfless dedication was inspiring to see. Most importantly I'd like to thank the players for the respect they showed the management and for their total commitment to the Kildare jersey. These are a great group of young men, and the journey is only beginning for them. I look forward to following their progress in the years ahead. Thanks also to those who sponsor Kildare teams thus ensuring that the players have the best environment in which to prepare and perform. The new development in St Conleths Park and the new gym in Manguard Plus, Hawkfield will raise the standards even higher"
Probably not a surprise to hear Jack O'Connor has decided to step down given the rumours that were circulating and the issues with travelling. He leaves after a good year in difficult circumstances but Kildare's next move will be interesting....

— Ger McNally (@GerMc31) September 6, 2021
The Kildare County Board has issued this statement
"Kildare GAA wishes to announce that Jack O'Connor will be stepping down from his role as Senior Football Manager with immediate effect, following the completion of two years of a three-year term.
Jack had previously indicated that the personal impact of the commute from South Kerry was taking its toll but that his desire was to continue in the role and to build on the progress achieved over the previous couple of years. To this end, he and his Management Team were at an advanced stage of planning for 2022 but he has now decided not to stay on for a third year.
Mick Gorman, Kildare GAA Chairman, has emphasised the importance of building on the achievement of gaining promotion to Division 1 of the Allianz Football League for 2022 whilst recognising that we also reached this year's Leinster Final, our first since 2017.
Mick Gorman continues: "We hold Jack in the highest esteem and the impact of his experience, influence and commitment as a manager will leave a lasting impression. We wish Jack the very best of luck in his future endeavours. He will always be welcome here in Kildare."
After much speculation, Jack O'Connor, has resigned as Kildare Senior Football Manager.

In a statement issued within the last few moments, has says " This was a very difficult decision for me and one that I agonised over during the past few weeks. " https://t.co/qXwVc4uRdg

— Kfm Radio (@kfmradio) September 6, 2021
Clem Ryan was joined on Monday's edition of Kildare Today by Kfm Commentator & Kildare Nationalist Sports Editor, Ger McNally, and Kfm Commentator, Seamus Dillon: