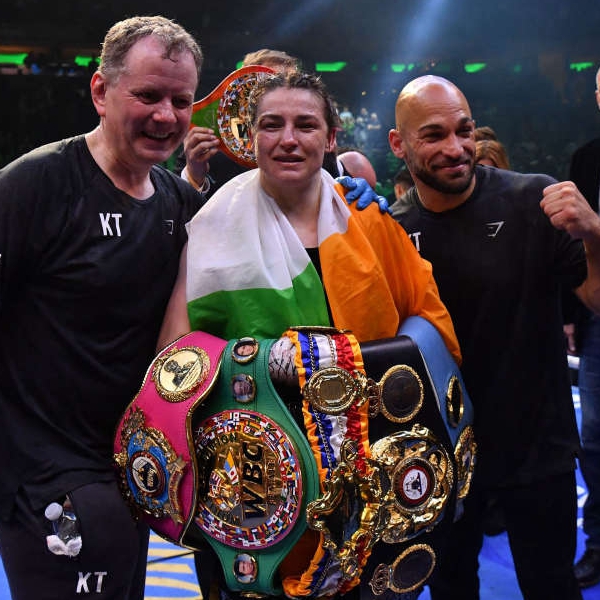 Katie Taylor will make her long awaited homecoming on Saturday night.
Katie Taylor says Saturday's homecoming fight against England's Chantelle Cameron will be the biggest of her career.
Cameron is the undisputed women's super lightweight champion.
Taylor aims to become a two-weight undisputed champion by adding the super-lightweight belts to the lightweight titles she currently has. The undisputed lightweight champion was holding a public workout in Dundrum today.
Taylor says the prospect of her first professional fight on Irish soil is bringing back a lot of memories.
The fight will take place in the 3Arena, Dublin this Saturday, May 20 at 4pm.